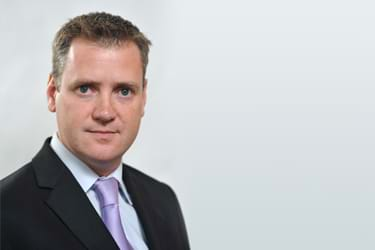 Jon Carlisle
Head of Industrial Disease
Manchester
Jon is an experienced 
industrial disease
 lawyer and head of disease at Thompsons Solicitors. He is based in
Thompsons' Manchester office
.
In his role as head of disease, Jon is responsible for managing and developing the firm's nationwide industrial disease team. He also leads on developing Thompsons Solicitors' strategy for workplace disease, working closely with trade unions and industry groups to make sure that the firm's clients receive the very best support.
Before being appointed as head of disease, Jon was an industrial disease lawyer. He specialises in claims relating to industrial deafness and hand arm vibration syndrome (also known as vibration white finger). 
Jon is recognised for recovering the maximum amount of compensation that he can for his clients. 
Successful industrial disease compensation claims
Jon has dealt with in a number of significant industrial disease claims from Thompsons' office in Manchester, including:
Noise induced deafness
After working in the woodworking shop for the county council for 30 years, using circular saws, band saws and belt sanders on a daily basis, this client developed noise induced hearing loss and severe tinnitus. During court proceedings, the council made two offers of £17,000 and £32,000. We advised the client to proceed to trial where we obtained a judgement for damages for £57,500. 
Noise induced hearing loss
Although this client did not have a particularly noisy job in the factory where he worked for 34 years, the sheet metal workers beside him created excessive noise levels. It was not until the last three years of his employment that the employers recognised the problem and gave him protection. By that point he had developed noise induced hearing loss requiring a hearing aid. The employer eventually settled the claim for £7,000, a week before it was due to go to trial. 
Ear infection
Jon's client was given a pair of second-hand ear phones to wear during a two-day training session at work. She subsequently contracted an ear infection which caused her to develop tinnitus (ringing in the ears), a permanent condition. After issuing court proceedings, the claimant received £9,000 in compensation. 
Noise induced deafness
A woman who had worked as a machine operator for 19 years in a factory making electrical plugs developed industrial deafness and tinnitus due to excessive noise levels at work. Initially refusing to negotiate, the defendant made an offer of £12,000 shortly before trial which Jon's client accepted.
Hand arm vibration syndrome
After a long period of using vibrating tools (with no warnings about how dangerous they could be), a highways worker started experiencing numbness and tingling in his fingers, along with a loss of sensitivity. Over time, the symptoms became permanent. Jon secured over £23,000 in compensation for him.
Professional membership
Jon is a member of The Association of Personal Injury Lawyers (APIL) and is accredited as a Senior Litigator.