If you are a member of Advance, both you and your family have access to a range of free legal services as part of your membership. Thompsons Solicitors is proud to represent Advance members, and ensure their rights are protected.
In personal injury claims, we guarantee Advance members will keep 100% of any compensation with no deduction in legal fees – something no non-union solicitor can offer.
Get in touch with a specialist solicitor
If you're ready to make a claim or just looking for some initial advice, call the Advance legal service on 0845 712 5495 to discuss your situation with one of our dedicated trade union lawyers.
Alternatively, you can start a claim online. 
Your comprehensive legal package covers:
Your family is also covered for:
Personal injuries away from work, on the roads or on holiday
Special terms for clinical negligence
Special terms for conveyancing, probate and power of attorney.
Members can also access up to 30 minutes of free telephone legal advice for a range of legal matters (excluding employment law).
Call your Advance legal service for free, no obligation advice on 0845 712 5495.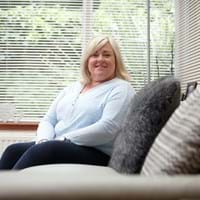 We support thousands of trade union members every year in compensation claims. Read their stories here.
Read more from our clients