Under the COSHH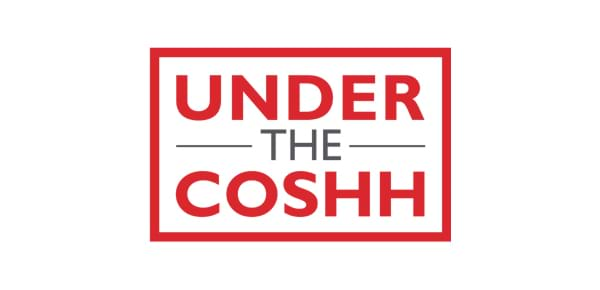 Thompsons Solicitors wants employers to take safety seriously.
Most organisations today use or create substances that could harm employees or other people at work. Some substances such as chemicals, fumes and gases can make employees ill.
These substances can also be found in household products like paint, bleach or dust from natural fibres. They can have life-threatening consequences if inhaled on a regular basis.
Thousands of workers die each year from illnesses caused by overexposure to hazardous substances at work. According to government figures, an estimated 13,000 people die each year from exposure to chemicals or dusts and around 14,000 new cases of breathing or lung problems are reported annually.
Employers have a legal duty of care to protect their employees in the workplace. This includes preventing or reducing workers' exposure to hazardous substances at work and complying with the COSHH (Control of Substances Hazardous to Health) Regulations 2002.
WHAT IS COSHH?
COSHH is the law that requires employers to control substances hazardous to health. Under the COSHH Regulations 2002, employers are responsible for implementing control measures that protect workers from hazardous substances and provide a safe place for them to work.
The COSHH Regulations set out basic advice to help employers prevent ill-health and minimise the risk of accidents at work. Before any use, employers must complete a COSHH risk assessment. The outcome of that assessment will determine what employers must do to protect their employees. This includes providing employees with adequate training and appropriate protective equipment to wear when they are in contact with these substances.
Types of hazardous substances:
Vapours
Dusts and fumes
Metalworking fluids
Oils
Biological agents such as mould and fungi, sewage, stinging insects and harmful plants
Disinfectants
Glues
Gases such as helium and argon
Some paints
Cosmetics
Corrosives
Carcinogens, mutagens and teratogens
WHAT IS A COSHH RISK ASSESSMENT?
Employers are required by law to complete a COSHH risk assessment before carrying out any work that involves coming into contact with or producing hazardous substances.
As part of the COSHH assessment, employers should:
Identify all hazardous substances in the workplace
Decide who may be at risk and consider how likely it is that their health will be affected
Evaluate the risk of hazardous substances by limiting the amount of exposure or using a safer substitute
Plan and organise the workplace so that hazardous substances are stored away and waste is disposed of properly
Review and frequently monitor the level of exposure to substances at work to protect employees.
If you or a loved one has suffered an illness as a result of exposure to hazardous substances at work, you may be able to make a claim for compensation. Contact our specialist team today for free legal advice on 0800 0 224 224.
UNDER THE COSHH
Our 'Under the COSHH' campaign aims to help employees understand if their employer has a robust health and safety structure in place to protect them and their colleagues.
As the UK's leading workplace injury law firm, we see first-hand thousands of people who have been injured at work through no fault of their own. We want to do what we can to equip employees to know whether their employer is complying with the law, with the aim of reducing the number of injured workers we see.
For nearly 100 years, our trade union law solicitors have supported millions of trade union members and their families in making a claim for an accident at work or illness caused by hazardous substances in the workplace. Visit our clients' page to read more about our union member stories.
As part of the trade union movement, Thompsons Solicitors has helped fight for workers' rights and campaigned for justice and equality. We were involved in helping to draft the Health and Safety at Work Act in 1974, which is still the law today, meaning approximately eight million employees are legally protected at work.
What are some of the risks workers face if their employer is not Under the COSHH?
Asbestos-related diseases
Occupational asthma
Bakers' asthma
Skin irritation or occupational dermatitis
Poisoning
Allergies
Caustic burns
Work-related cancer
Losing consciousness as a result of being overcome by toxic fumes
Death