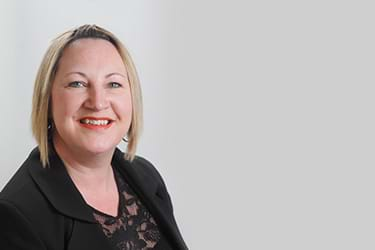 Donna Simcock
Industrial Disease Lawyer
Stoke-on-Trent
Donna is an industrial disease lawyer based in Thompsons' Stoke-on-Trent office.
She has experience of dealing with many different types of compensation claims for industrial diseases such as industrial deafness, occupational dermatitis and occupational asthma.
Donna is used to chasing insurers (including insurers of insolvent companies) in order to recover compensation for her clients.
Although she tries to settle claims where possible, Donna does not hesitate to issue proceedings when necessary and she takes pride in recovering the maximum amount of compensation to which her clients are entitled in the shortest possible time.
Successful Industrial Disease Claims
Below, you will find a small selection of the industrial disease claims that Donna has successfully dealt with from Thompsons Solicitors' Stoke-on-Trent office.
Occupational dermatitis following exposure to chemicals
Donna's client works in a factory making excavators / diggers where he was exposed to chemicals which aggravated pre-existing dermatitis on his hands.
Although the client has fully recovered, had he been provided with gloves as required by the Personal Protective Equipment Regulations, the condition would not have developed.
The employer's insurers admitted liability and Donna negotiated a settlement of £12,000 for her client.
Irritant dermatitis because of exposure to chemicals
This client was exposed to chemicals during the course of his job attaching hoses to radiators on engines while working for a firm making excavators. As a result, he developed irritant dermatitis. The condition has largely cleared up although the client is still prone to flare ups from psoriasis caused by the dermatitis.
Had the employer done a risk assessment and provided him with the correct protective equipment as required by the Personal Protective Equipment Regulations, he would have been much less likely to have developed the condition.
The employer's insurers admitted liability and Donna was able to negotiate a settlement of £17,500.
Noise induced hearing loss from machinery
Following exposure to excessive levels of machinery noise over a 40-year period while working in the NHS, Donna's client experienced a gradual loss of hearing and was diagnosed with permanent noise induced hearing loss in both ears.
This was contrary to a number of workplace regulations and had the employer implemented any of the precautions required by the law, this claim could have been avoided.
Although the employer's insurers did not admit liability, Donna managed to negotiate a settlement of £3,500.
Professional Membership
Donna is a member of The Association of Personal Injury Lawyers and is a Chartered Legal Executive.