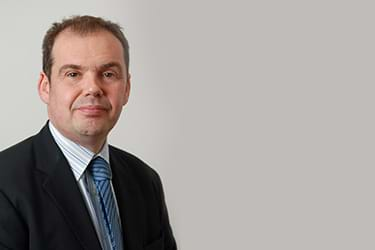 Tristram Sterry
Accident at Work Solicitor
Sheffield
Tristram is an accident at work solicitor based in Thompsons' Sheffield office.
He has many years' experience of dealing with all types of accident at work claims including manual handling accidents and accidents in the railway industry.
Tristram uses his tough negotiating skills to recover the maximum amount of compensation his clients are entitled to in the shortest possible time. He is a well respected solicitor and receives numerous thank you letters from his clients each year.
Successful accident at work claims
Below, you will find just a small selection of the successful accident at work compensation claims that Tristram has dealt with from Thompsons Solicitors' Sheffield office.
Scaffolders suffered PTSD at oil refinery
Tristram settled a case involving a large group of scaffolders following an explosion at the Lindsey Oil Refinery in north Lincolnshire, in which a man was killed. The men who survived suffered post traumatic stress disorders and other injuries including temporary breathing problems.
The case is ongoing, and although the employers have not admitted liability Tristram has so far recovered over £130,000 for his clients.
Collision with car on railway crossing
Following a collision with a car on a railway crossing, Tristram represented a train driver who was affected both physically and mentally by the accident. He suffered soft tissue injuries and also from post traumatic stress disorder. He had to stop working as a driver and take a less well paid job doing fewer hours.
The insurers of the car driver admitted liability and Tristram was able to negotiate a settlement in excess of £170,000 to cover loss of earnings up until retirement age and for the injuries sustained.
Injury to back at work
A 63-year-old railway worker injured his back at work when he slipped a disc and damaged his sciatic nerve whilst lifting a heavy piece of equipment in his workplace. His employer, Network Rail, had not carried out a risk assessment of the task and had failed to comply with manual handling regulations.
Tristram was successful in recovering £37,000 in compensation for the man, which took into account not only the injuries he received but also lost earnings as he had to take early retirement.