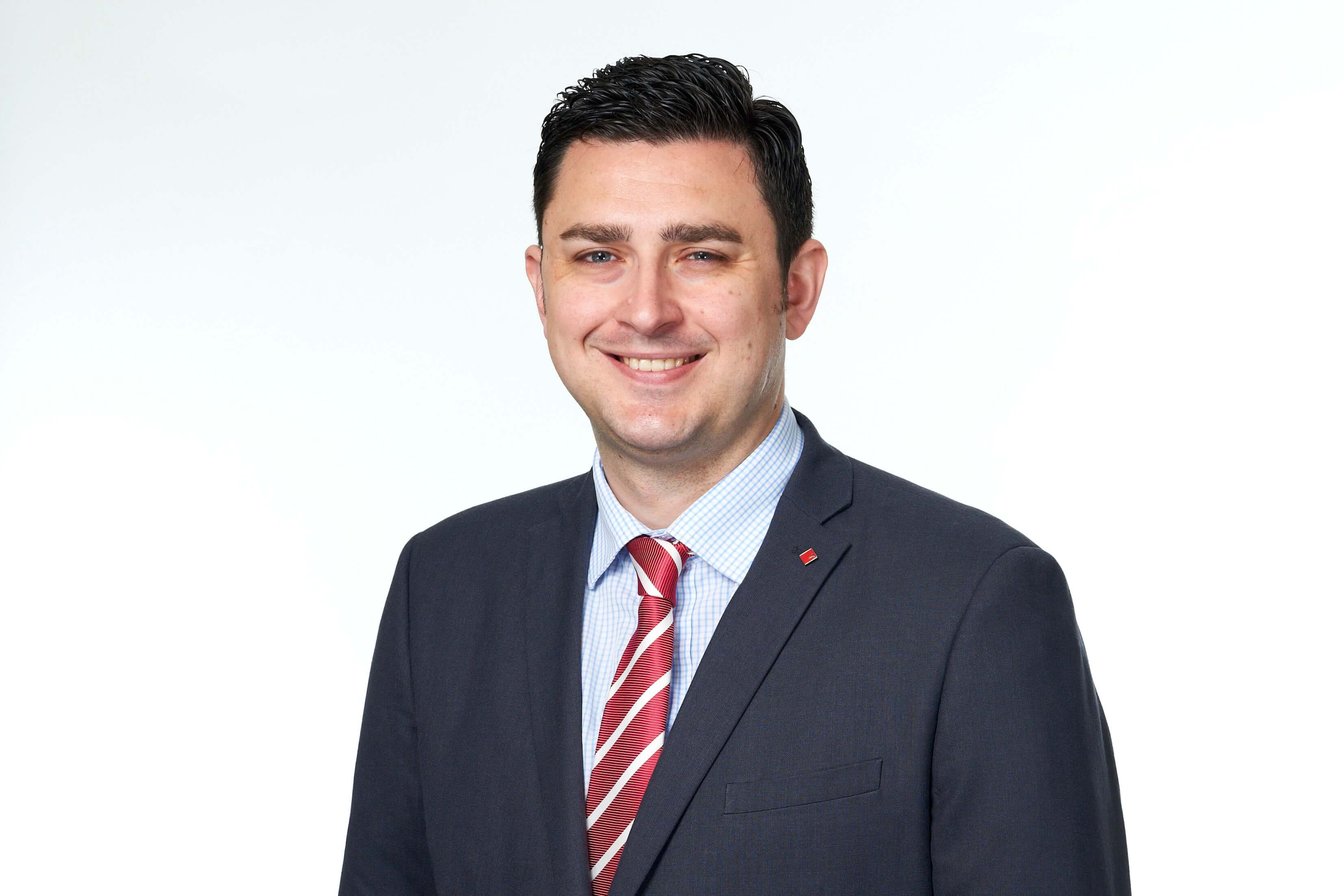 Paul Brown
Senior Serious Injury Solicitor
Newcastle
Paul Brown is a senior serious injury solicitor based in Thompsons' Newcastle office. He works in Thompsons' serious injuries team, specialising in cases involving catastrophic injuries, such as amputations, brain injuries and spinal injuries.
Paul has extensive experience in dealing with claims involving serious, life-changing injuries resulting from road traffic collisions, accidents at work and accidents in public places.
Paul's main aim is to obtain appropriate treatment and rehabilitation for his clients as soon as possible after their accident. Paul is caring and compassionate and always works hard to achieve the best possible outcomes for his clients – such as Ken, who was seriously injured following an accident at work. This includes securing interim payments to provide payment for loss of earnings, accommodation, rehabilitation and support packages for his clients.
Paul has been elected to positions within a number of brain injury charities including Headway Wearside and the UK Acquired Brain Injury Forum.


Successful serious injury claims
Below, you will find some examples of the successful serious injury compensation claims Paul has dealt with from Thompsons Solicitors' Newcastle office.
Severe brain injury after road traffic accident
A young man was sitting in the passenger seat of a parked car outside a chip shop waiting for the driver when another acquaintance got into the car and drove off. This friend's driving became more and more erratic and he crashed the car into a fence.
Paul's client was partially thrown from the car sustaining a severe brain injury as well as a broken collarbone and several other physical injuries. It is likely that he will require support for the rest of his life as a result of the accident.
Headway the brain injury association, which has a specialist brain injury solicitors' list, put the mother of the injured man in touch with Thompsons Solicitors. Paul secured a settlement of £1.3 million helping to fund a full care and support package including a brain injury case manager together with ongoing treatment including physiotherapy and neuropsychology.
Cyclist suffers head injury
A mother of two, who was hit by a car while cycling to work, suffered a serious brain injury and spent over two months in hospital.
Paul fought to obtain a series of interim payments which enabled her to secure a case manager, private support worker and private rehabilitation care which meant her treatment could be continued and extended. This allowed Paul's client to make the best possible recovery from her injuries.
He also successfully argued that, despite the fact that she was not wearing a cycle helmet at the time, there should be no reduction in her award for contributory negligence.
The woman continues to receive private treatment to mitigate the effects of her lifelong injuries, including physiotherapy, occupational therapy, speech and language therapy as well as neuropsychological treatment. Paul ultimately secured compensation of £1.7 million for her.
Worker's leg crushed by cherry picker
Paul's client was walking on a roadway at work directing a cherry picker being driven by another employee when, without warning, the picker moved forward and crushed his left leg. He sustained extensive crush injuries which led to that leg being amputated above the knee.
The Health and Safety Executive subsequently investigated the accident and reported that the employer was guilty of a number of breaches of health and safety legislation. Despite that finding, the employer tried to argue that Paul's client was partly to blame for the accident, but Paul ensured that he received the full amount of damages to which he was entitled.
Paul recovered a seven figure sum of compensation for the Unite the Union member who was 62 at the time of his accident. This included provision for the cost of a private prosthetic device for life and ongoing care and support package including a case manager. There was also provision for a fully adapted accommodation and additional aids and equipment.
Accident at work results in amputation
Paul's client was injured when walking across a conveyor belt at work (this was normal practice in the workplace). On the day of the accident, he was standing on the conveyor belt when a colleague started it up and his leg was dragged between the rollers. His lower leg had to be amputated below the knee due to the severity of the injury. Paul recovered over £700,000 in compensation for his client which helped with the cost of changes he had to make in his life.
As part of the claim, a private case manager was recruited who assisted with ongoing rehabilitation and care. Three private high quality prosthetic limbs were purchased, with a total of £108,000 in interim payments being made during the course of the case. The interim payments also allowed the client to access private physiotherapy and psychology treatment when required and obtain aids and equipment which were assessed by an occupational therapist.
The client's accommodation was also assessed and the award of compensation included an amount for the adaptation of the current property or purchase of a more suitable property so that the client's lifelong needs are met. The award also included an amount to ensure that the client had access to private care for the remainder of his life.


Professional membership
Due to his experience in dealing with serious injury cases Paul currently holds the following additional external appointments:
Secretary for the UK Acquired Brain Injury Forum which is a national membership organisation and charity which aims to promote the understanding of all aspects of acquired brain injury. He is involved in lobbying MPs and peers for improvements to national brain injury services, helping to produce policy documents including the Life After Brain Injury manifesto which was initially launched in July 2012 and Children and Young Persons manifesto which was launched in November 2013 as well as being involved with the organisation of annual conferences.
Secretary for Headway Wearside which aims to provide information, support and social activities for brain injury survivors, their families and their carers in the Sunderland and Wearside area.
Secretary of the Northern Acquired Brain Injury Forum (NABIF) which is a membership organisation for individuals and organisations with an interest in Acquired Brain Injury. NABIF covers the whole of the North East of England and Cumbria. Paul has been involved in organising two successful brain injury conferences.
Member of the Spinal Injuries Association.
Member of the Multidisciplinary Association of Spinal Cord Injury Professionals.
Senior Litigator within the Association of Personal Injury Lawyers.


Legal 500 and Chambers
Paul has been singled out and specifically recommended by Legal 500 for his work in brain injury cases.