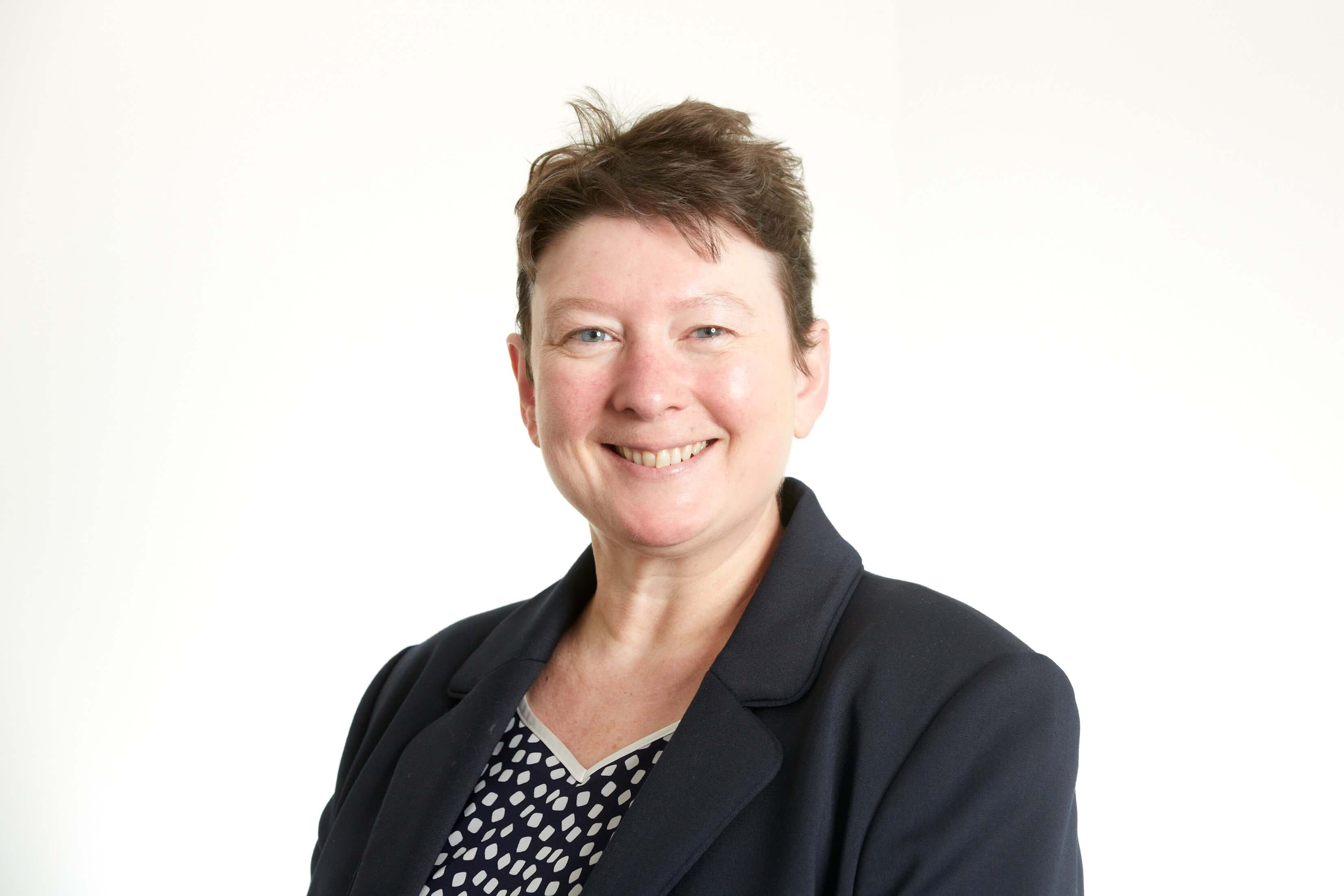 Imogen Wetton
Senior Serious Injury Solicitor
Manchester
Imogen Wetton is a senior serious injury lawyer based in Thompsons Solicitors' Manchester office. Imogen specialises in cases involving brain and spinal injuries, amputations, complex multi-trauma injuries and severe burns. Most of Imogen's clients have sustained life-changing injuries in road traffic accidents or at work.
Imogen's cases are high value and complex, involving both adults and children, and she is known for pursuing them with tenacity. Imogen is recognised for her empathy with clients, notable experience in brain injury and for securing the best possible outcome.
Imogen has 20 years' post-qualification experience and has only ever acted for claimants. She represents clients from Manchester, Lancashire, Cheshire, Cumbria, the North West, North Wales and Yorkshire and Humberside.
She is committed to excellence in client care and to securing interim payments and specialist rehabilitation. She uses her skill and experience to obtain the maximum amount of compensation for her clients in the shortest possible time.
Imogen says the most rewarding element of working for Thompsons is the privilege of getting to know and fighting hard for her trade union clients and their families.
She believes in delivering the highest quality service possible with empathy and compassion.
The lives of the people she represents are forever altered by the injuries they sustain – often devastatingly so.
"Representing victims at this time in their lives demands excellence and Thompsons Solicitors has a long-standing national reputation for robustly litigating and winning even the most difficult and complex cases that other firms consider as weak with poor prospects of success," said Imogen. "My team with its strength in depth, specialises in proactive litigation and engagement with insurers because funding needs are so acute."
Imogen is committed to supporting her clients to develop a meaningful plan for their lives post-injury and securing their long term future needs.
Imogen has been a trade union member all her working life and before becoming a solicitor was a campaigning rights worker in a community law centre.
Outside work Imogen enjoys theatre, music, reading and spending as much time as possible having fun with family and friends.
IMOGEN'S CASE EXPERIENCE
Brain injury claim: A teenager, who was a close relation of a Unison member, suffered a serious brain injury when she was hit by a car. After a brain operation, she spent a prolonged period in hospital before undergoing lengthy neuro-rehabilitation. As the insurers denied liability and therefore refused to make an offer of compensation, Imogen instigated court proceedings. She secured a significant seven-figure settlement for her client, who will never be able to live a fully independent life.
Accident at work case: A former welder from Manchester, a member of the Unite union, was seriously injured when the hydraulic jack he was using to hold two pieces of steel together, gave way and struck him in the face. The force of the impact shattered his left eye socket and severed the nerves in his left cheek, leaving him requiring five operations to rebuild his eye socket. He also underwent spinal cord and deep brain stimulation surgery in an attempt to control the pain in his face. He cannot leave home without wearing a prosthetic mask to protect the left side of his face because of the extent of the damage. He contacted Unite Legal Services, which instructed Imogen to make a claim on his behalf. Imogen secured interim payments, specialist therapies including psychological, speech and language therapy, and technological equipment that has helped with his rehabilitation. She also secured a final settlement in excess of £500,000 to compensate, in part, for the fact that the accident ended his career.
PROFESSIONAL MEMBERSHIPS
Imogen is a Senior Litigator member of the Association of Personal Injury Lawyers. She is also a member of the charity Headway, the Spinal Injuries Association, the Child Brain Injury Trust and the UK Acquired Brain Injury Forum. Imogen was a founder committee member of Headway Preston and Chorley and has worked closely with the Limbless Association.
TESTIMONIALS
Unite member and road traffic accident victim, Kenneth Welham, said: "I have experienced first-hand the benefits of union membership and have been blown away by the legal advice and support from Unite Legal Services. The team remained in regular contact throughout the process and explained every step to me and my family so that we were always absolutely clear where we were with the claim."
Imogen is recognised nationally by Chambers and Partners, a directory of leading law firms, for her empathy with clients, notable experience in brain injury and for securing the best possible outcomes. Imogen frequently acts for children, having secured multi-million settlements for child amputees and children with brain injuries.
Chambers and Partners said: "She immediately puts clients at ease with her sensitive approach, yet retains a steely determination to achieve the best outcome."
Imogen is also recommended by Chambers for claimant personal injury law.
Chambers state: "Imogen Wetton's practice covers a wide range of serious injury claims as well as cases involving fatal accidents. She has notable expertise in cases involving brain injuries.
Sources said: "She has terrific empathy with clients and really good client-handling skills."
Imogen is recommended by the Legal 500 and has been referred to as an empathetic solicitor who secures the best possible outcome for her clients.