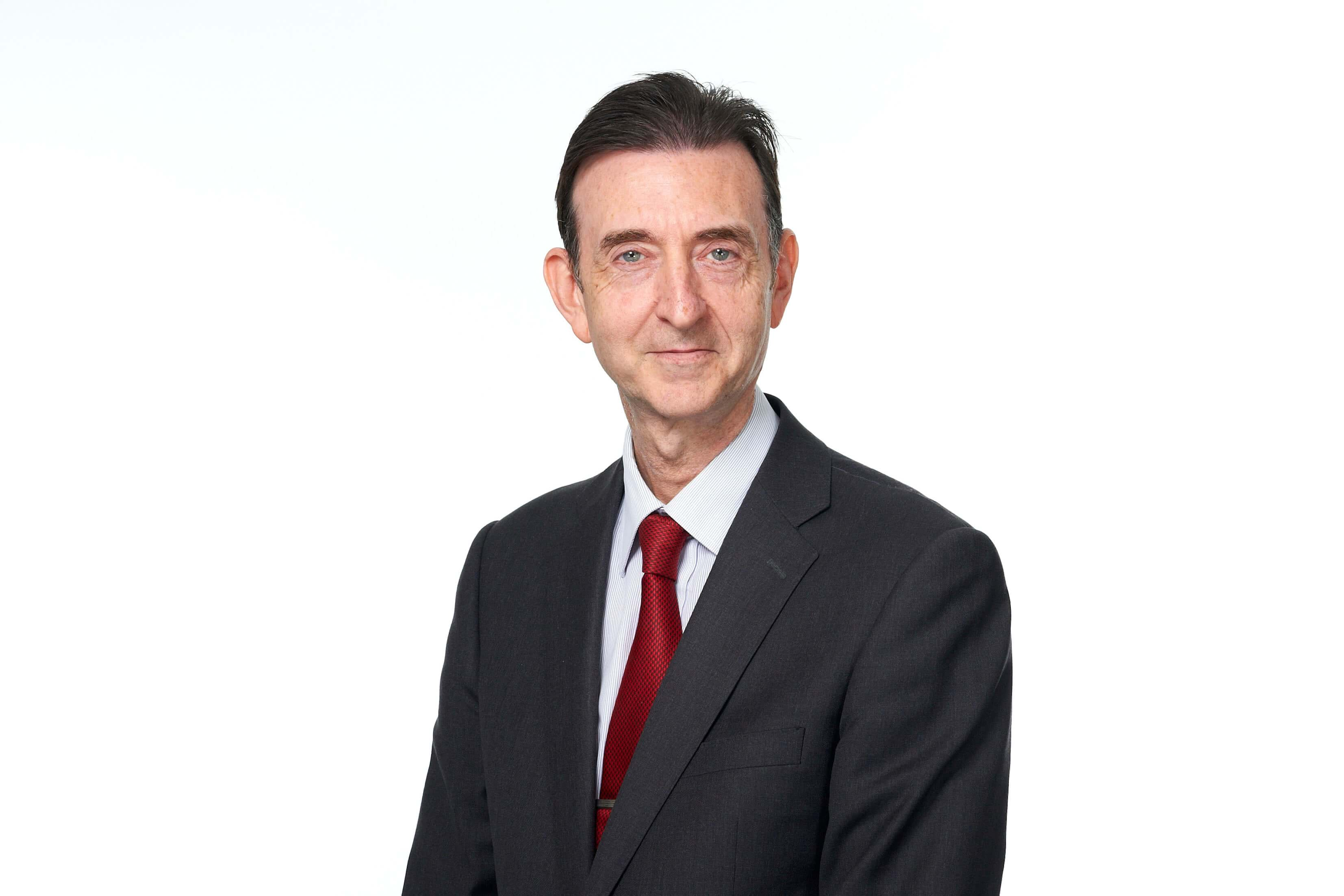 Tony Scott
Senior Supervisor, Personal Injury Team
Newcastle
Tony Scott is one of Thompsons Solicitors' most knowledgeable lawyers with 35 years' experience of civil litigation. The last 31 years of his career has been spent at the firm's Newcastle office, specialising in personal injury claims and covering the North East and Cumbria.
Tony is a supervisor who oversees the work of both senior and junior lawyers within the personal injury team.
Tony has significant experience of dealing with seafaring and military accident cases, accidents at work, public liability claims and road traffic cases. He has represented claimants who have suffered all kinds of orthopaedic injuries and industrial diseases.
Tony has successfully dealt with personal injury claims for trade union members from a wide range of different professions including NHS staff, construction workers, rail workers and those employed in heavy manufacturing sectors.
Through his years of experience, Tony has gained a sound knowledge of workplace regulations. He always strives to ensure that his clients receive the maximum amount of compensation to which they are entitled, in the shortest possible time.
Tony values Thompsons Solicitors' strong links with the trade union and labour movement and the firm's commitment to representing only claimants. Tony says the most rewarding element of working for Thompsons is "winning at trial" and experiencing the gratitude of clients.
During his spare time Tony is "passionate" about cinema.


Tony's case experience
Below, you will find just a small selection of some of the personal injury compensation claims Tony has dealt with in the Newcastle office:
Accident at work claim: Tony's client in one case was a nurse who was injured in an accident at work. She had received no training in how to deal with patients in distress and no risk assessment had been carried out to assess the needs of the patient she was treating.
The nurse was treating a patient in bed when the patient, who was distressed and hallucinating, flipped over into the centre of the bed and pulled the nurse with them, injuring her.
The nurse's injuries meant that she would always be at a disadvantage in the labour market so it was important that the compensation she was awarded reflected this. Tony made a personal injury claim on her behalf and recovered £40,000 compensation.
Industrial disease claim: In another case Tony's client was a man who had used vibrating tools such as power saws, whacker plates and road breakers for most of his working life. He had worked for several employers and none of them had warned him of the dangers posed by excessive use of vibrating tools.
The client was never provided with protective gloves to wear, was never put on job rotation and his work was never risk assessed. He developed Vibration White Finger and was left with constant pins and needles in his hand made worse by cold weather. The condition meant that he could never work with vibrating tools again.
Tony made a personal injury compensation claim for this client and recovered £23,000 for him.
Accident at work claim: Tony's client in another personal injury case was a woman who suffered a knee injury at work after a drawer opened unexpectedly and hit her leg.  Management had received numerous complaints before her accident about faulty catches on the drawers but no action had been taken.
The client's employers refused to accept responsibility for the accident and Tony had to issue court proceedings.  He was successful and recovered £5,000 personal injury compensation for her.


Testimonials
One of Tony's clients said: "All round good work from Thompsons Solicitors".
An RMT member said: "Thanks for all your help with my recent settlement. I appreciate all that Thompsons and RMT have done over the past few years and for keeping faith with me."
A UNISON member said: "Tony Scott was very supportive and helpful, and kept me up to speed with progress and developments."
Another one of Tony's clients said: "Tony, Just wanted to say a massive thank you to you and your team for the resolution to my case. I can't tell you what a relief and positive move forward in my life to have an end to everything and such a fantastic result. Throughout the whole process you were always steadying and positive force for me when everything in my life was falling apart. When I wanted to give up you spurred me on and where bumps in the road came along you always helped me to understand the situation fully. Everything that I experienced with you was handled with the utmost courtesy, tact and professionalism and I would recommend your services to any one of my friends and family. You have made a massive impact on my life and I just want to thank you for all your help and for taking my case on."