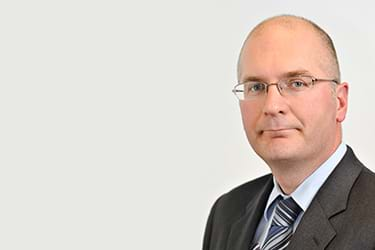 Rob is currently the unit manager for the West Midlands, leading a team of 15 employment lawyers covering the region which includes the Birmingham, Stoke and Wolverhampton offices. The team handles approximately 1,000 employment law cases every year for their trade union clients.

Rob is also unit manager for the West Midlands region taking the lead in building and maintaining the firm's relationship with its trade union clients.
He specialises in cases of complex discrimination, TUPE, and strategic cases often involving multiple claimants. He has a particular interest in collective labour law and is a member of the firm's Trade Union Law Group.
Experience
Rob has been involved in a number of significant cases and has pursued appeals on behalf of clients up to and including the Employment Appeal Tribunal.

Unite v SITA UK Limited [2011] - Employment Tribunal decision in which a number of claimants successfully claimed for a protective award against a solvent company involving a dispute over the meaning of "meaningful consultation"
Coldron & Others v Moy Park Limited [2008] - Employment Tribunal decision in favour of claimants involving the correct interpretation of "normal working hours" under the Working Time/National Minimum Wage Regulations.
Expertise
Rob regularly gives talks and lectures on employment law to clients both at events organised by trade union clients, Thompsons and external organisations such as the Institute of Employment Rights.

He also writes articles and commentary on employment law matters for Thompsons' own publications including Labour and European Law Review.
Professional membership
Rob is a member of the Birmingham Law Society Employment Law Committee.
Background
Prior to working for Thompsons Rob volunteered as an advisor at a Law Centre in Nottingham.
He joined Thompsons as a trainee in 1996 and has specialised in employment law since 1998.
He was a team manager based in the Nottingham office for six years before transferring to Birmingham in May 2009 to manage the West Midlands Employment Rights Department.
He is an active member of the Labour Party and a committed trade unionist.
Recommendations for the Thompsons employment rights team
Chambers: "Thompsons has a knack of getting on particularly well with clients and managing their expectations."

Chambers: "Thompsons fields a top-notch trade union practice".

Legal 500: "Thompsons has a strong hold on trade union instructions, delivering strategic employment law advice to Unison, Unite, the GMB and the RMT".