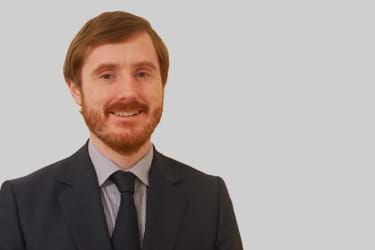 Paul Upson
Employment Rights Lawyer
Belfast
Paul works as part of a team of three employment rights solicitors for Thompsons NI* based in
Belfast
. The team works with a number of major trade unions including Unite and UNISON.
He deals with all areas of employment law, including discrimination cases and also has primary responsibility for advising on issues arising from the Transfer of Undertaking Regulations.
Experience
Paul has been involved in a number of significant cases, including:
Martin v Southern Health and Social Care Trust [2010] - The Court of Appeal for Northern Ireland decided that a risk of interruption did not affect the validity of a rest break under the Working Time Regulations.
Bombardier Aerospace/Short Brothers plc v McConnell [2008] - The Court of Appeal for Northern Ireland decided that an interim relief claim could be made when there was an allegation that a redundancy was, in reality, a pretext for a trade union related dismissal.
Gary Scott v First Trust Bank [2008] - The tribunal decided that an employee was owed in excess of two years' back pay after his employer suspended him without pay in the absence of any contractual right to do so.
Expertise
Paul regularly provides training to trade union clients on a variety of different employment law areas.
He has prepared submissions in response to public consultations from the Department of Employment and Learning, most recently in relation to a call for evidence on the effectiveness of the Transfer of Undertakings Regulations and the Service Provision Change Regulations.
Professional membership
Paul is a member of the Northern Ireland Employment Lawyers Group.
Background
He studied law at Queen's University Belfast and joined Thompsons NI in 2002 as a trainee solicitor.
He obtained a Postgraduate Diploma in Professional Legal Studies and qualified as a solicitor in 2004.
Quotes/Recommendations
Thompsons NI's employment team has been recognised by both Chambers and Legal 500.
Chambers describes Thompsons NI as having a 'particular strength in acting for trades unions and their members'
Client comments
'Many thanks for your guidance, clarity and prompt service'
'Thank you were much for all your help and guidance recently. Your knowledge and professional approach was very reassuring and much appreciated'.