Chris needed several operations after being knocked off his motorbike
A former Customer Services Manager from Cambridge who suffered multiple injuries in a road crash has secured significant compensation with the support of Thompsons Solicitors and his trade union Affinity.
46-year-old Chris Ramsdale was travelling through Cambridge city centre on 19th October 2012, when he was struck by a car which drove into him, after driver failed to notice his motorcycle.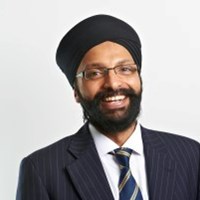 Our client was injured in a horrific accident with huge long term implications putting him at risk of amputation in the future

Kam Singh of Thompsons Solicitors
Chris sustained a severe compound fracture to his right lower leg as well as injuries to his right thumb.
He underwent several operations including plastic surgery to secure the bones in his leg and a muscle transplant.
The driver of the vehicle was convicted of driving without due care and attention and fined.
Despite his extensive treatment so far, there is still a risk that Chris may need an amputation of his lower leg in the future.
"My injuries have changed everything," said Chris. "I had to leave my managerial position and take a full time desk position.
"It's not just affected my work but my personal life, too, as I used to be a keen squash player. I have to use crutches on a permanent basis to get around and have to take medication for the ongoing pain."
Chris contacted his union Affinity and was put in touch with road traffic accident and serious injury specialists Thompsons Solicitors. With their help, he pursued a claim against the car driver's insurers and successfully secured substantial compensation. Should Chris need a below knee amputation in the future, the award allowed for him to return to court to seek further damages.
Chris continued: "This incident changed my life, but I'm so relieved to have had Thompsons Solicitors and particularly Kam Singh by my side throughout this process. The payments have enabled me to pay for my treatment and it's good to know that I have access to financial support in the future, should I need it."
Kam Singh, senior serious injury specialist at Thompsons Solicitors, said: "Our client was injured in a horrific accident with huge long term implications putting him at risk of amputation in the future – which is why we fought to secure his right to return to court should he need the operation."
Emma Stopford, from Affinity, said: "Chris is the latest in a long line of members who have won the compensation they deserved and needed after accidents of all types, through our long-established scheme with Thompsons. They've done a great job!"
---
Injured on the roads? Help and compensation is close at hand.
If you've been injured on the roads in the last three years, our expert road traffic accident solicitors can support you. Whether you were injured as the driver or passenger in a vehicle, or as a pedestrian or cyclist, you may be able to claim for damages.
Unlike other firms, Thompsons only ever acts for the injured person – never for insurance companies. This means we will fight harder to secure the maximum level of compensation for your injuries, and not try to please motor insurance paymasters.
Contact us today for a free, no obligation assessment of whether you have a claim for compensation following a road accident.
For further information, visit our How to Make A Compensation Claim page.