More than four years after disgraced breast surgeon, Ian Paterson, was jailed for wounding patients with intent, Spire Healthcare will be setting up a new fund to award damages to further potential claimants.
After acting as the lead litigator in 2017, social justice law firm, Thompsons Solicitors, has been asked to manage the new fund and to represent additional victims of Paterson's crimes.
Paterson was found guilty in a criminal trial of multiple counts of wounding patients with intent and is now serving a 20-year prison sentence. At the time, it was believed Spire Healthcare had contacted all of Paterson's victims, but after an Independent Inquiry published a report in February 2020, it was revealed that the initial recall was insufficient.
As a direct consequence of the report, thousands of newly identified former patients of Paterson have now been written to by Spire Healthcare and it is expected that many of them will be eligible to make a compensation claim.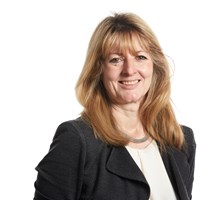 We will use our in-depth knowledge of the case and the history of the claims we pursued for others to compile all the evidence needed to value a claim.

Linda Millband Clinical negligence lead
As the lead litigator in compensation claims against Paterson in 2017, Spire Healthcare has agreed that Thompsons Solicitors, alongside Slater and Gordon, will advise further victims with claims for compensation and manage the fund.
Linda Millband, head of clinical negligence at Thompsons Solicitors who spearheaded the original case against Paterson, said: "After a very thorough recall following the Bishop's report, it is clear that many more patients had been mistreated by Paterson and deserve to be compensated.
"It is clear people have been missed and we will be urging anyone who believes they may have been a victim of Ian Paterson, at any time, to come forward and seek compensation for their injuries. Our job is to ensure any victim of Paterson, whenever they may have been contacted, get the maximum compensation.
"Once the fund has been set up, we will be using our in-depth knowledge of the case and the history of the claims we pursued for others to compile all the evidence needed to value a claim and then, as last time, we make a recommendation to an independent QC for their approval. We have been involved in this whole sorry story from the start and are determined to ensure we get the very best outcome for anyone who suffered at Paterson's hands."
Cheryl Iommi, 54 from Birmingham, had three lumpectomies performed by Paterson after he told her she was going to get cancer. She later found out it was completely unnecessary, and she had been maimed for no reason. Ms Iommi was awarded compensation as part of the initial civil claim against Paterson in 2017.
​
Cheryl Iommi, Paterson victim
Ms Iommi said: "For me, the compensation was about vindication.
"I spent so long worrying if what I had gone through was even a big deal, but the compensation awarded made me realise I am a victim, something horrible did happen to me, and this is the least I deserve.
"Paterson was put behind bars but, in my eyes, the hospitals were equally guilty. They ignored what he did for their own gain, and that should be paid for.
"I would encourage anyone who was a victim of Paterson to seek legal redress, especially with Thompsons. I can't put into words how grateful I am for the kindness I was shown and what that meant to me after everything he put me through."
All previous funds in the Trust were used to compensate Paterson's original victims, and Spire Healthcare will be putting a substantial sum into the new fund to compensate those who come forward from the latest recall. The University Hospitals Birmingham NHS Foundation Trust (formerly the Heart of England NHS Foundation Trust) will not be contributing to this new fund.
Linda Millband added: "We have stood with all those who were so appallingly treated from the very start. While no amount of money can make up for what his victims and their families have endured, we are determined to see this through and, as before, secure the best possible outcome for any newly identified victims."
Contact our medical negligence team
If you're a former patient of Ian Paterson, get in touch with our specialist medical negligence team for guidance and support about making a claim.