The member was diagnosed with complex regional pain syndrome because of the severity of his injuries
A Public and Commercial Services (PCS) member, employed by the UK Ministry of Defence, can now make a claim for compensation under English law for an accident that happened while he was working in the United States (US).
Nicholas Callow fractured his right wrist when opening a security door at the British Embassy in Washington DC, in the District of Columbia, where he was an administrator. Unbeknown to Nicholas, the door was blocked by a ladder on the other side and stopped abruptly when he tried to push it open, painfully jarring his wrist and causing a fracture.

Six years on, Nicholas still experiences significant pain and has been diagnosed with complex regional pain syndrome.
"I've been unlucky in that my fractured wrist led to the pain syndrome, a condition so painful it means I can't even hold my wife's hand," he said. "The pain is intense, which is quite gruelling both mentally and physically as I have very little let up. Simple tasks like getting dressed and showering are a chore.
"With all of this going on, I turned to my trade union, PCS, for support and instructed Thompsons Solicitors to represent me in a legal case for compensation."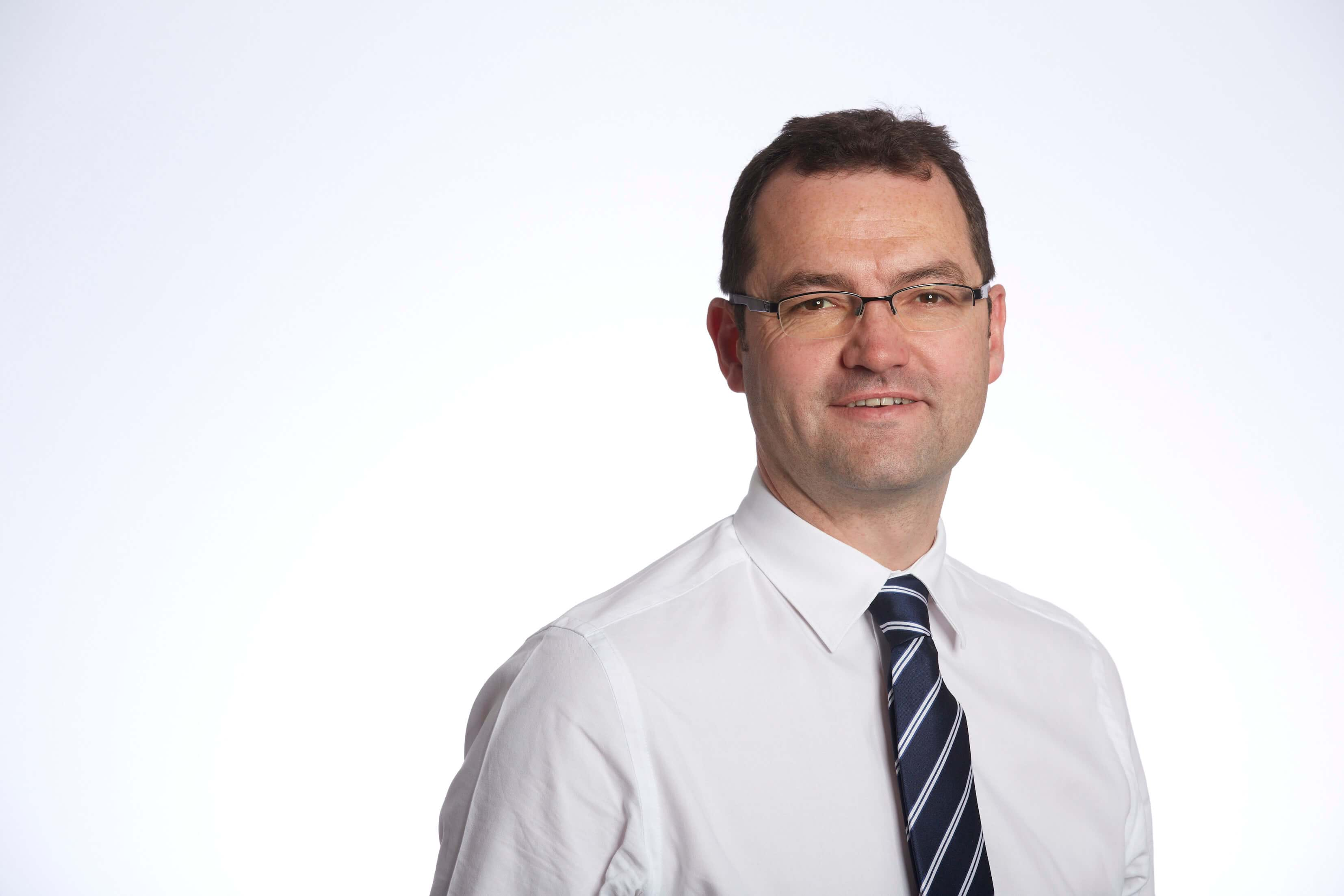 "With the PCS, we fought tooth and nail to ensure Nicholas has the opportunity to make a compensation claim in the best forum for him for an avoidable injury that he was not responsible for."
Martyn Gwyther
Head of Cross-Border Claims at Thompsons Solicitors

Thompsons Solicitors issued proceedings on Nicholas' behalf from the UK, but the defendants, the Ministry of Defence and Foreign and Commonwealth Office, argued that English law was not applicable and challenged the case.
They argued that the case should be assessed under US law as Nicholas lived in the US, was engaged to a US citizen, had expressed a desire to remain in the US and his work contract was permanent there – but this would have meant that he would secure less compensation than he was entitled to if his case was heard under English law.
The defendants and Thompsons Solicitors both put arguments forward using the Treaty of Rome II legislation, which contains a basic rule that the law of the country where the accident happened or harm was suffered should be upheld. This would have led to the District of Columbia State Law applying to Nicholas' case and his compensation would have been capped in accordance with Workers' Compensation rules that apply in the district.  
However, Thompsons Solicitors successfully argued using the 'escape rule' that the harm suffered by Nicholas was more closely connected to England than it was to the District of Columbia, even though the accident had taken place overseas. Numerous reasons were provided in support of this close connection, such as Nicholas was employed under a contract of employment entered into in England. The terms of the contract implied that English health and safety standards would be adhered to as far as possible while staff were engaged in work overseas and it was ultimately the organisation located in England that had the final say over such health and safety issues. 
It means Nicholas can now pursue a compensation claim for his injury under English law in a bid to secure a level of compensation that is reflective of the pain and suffering his accident caused.
"PCS, my trade union, and Thompsons Solicitors have been a pillar of strength for my wife and me," added Nicholas.
PCS general secretary, Mark Serwotka, said: "This case demonstrates the weight of union legal protection, fighting for the rights of members and tackling difficult issues always using experts when less specialist firms would run a mile. Our aim is always to ensure that, as far as possible, our members get the best outcome. We were proud to represent our member Nicholas in this important case, which has implications for all injured workers deployed in foreign jurisdictions."
Martyn Gwyther, an expert in foreign jurisdiction legal claims at Thompsons Solicitors, said: "This ruling is a significant victory. It is we believe the first time the 'escape rule' in the Treaty of Rome II has been successfully used to displace the basic rule in a first instance decision. With the PCS, we fought tooth and nail to ensure Nicholas has the opportunity to make a compensation claim in the best forum for him for an avoidable injury that he was not responsible for.
"We argued on his behalf that his contract of employment, and other material facts, created a manifestly closer connection with England at the time of his accident at work, and as such that English law ought to apply as to the law governing the claim."
---
Injured at work? Contact us for expert advice on workplace accident compensation claims.
If you or someone you know has suffered an injury in an accident at work, our specialist workplace accident solicitors are on hand to help you make a claim.
Our experts will explain the process in plain English, and discuss whether you are eligible to make a claim for compensation.
We have significant unrivalled experience of winning workplace accident and injury claims and will provide a no obligation assessment of your circumstances.
Time limits of three years from the date of accident or injury apply, so contact us for advice today.
For further information, visit our How to Make A Compensation Claim page.