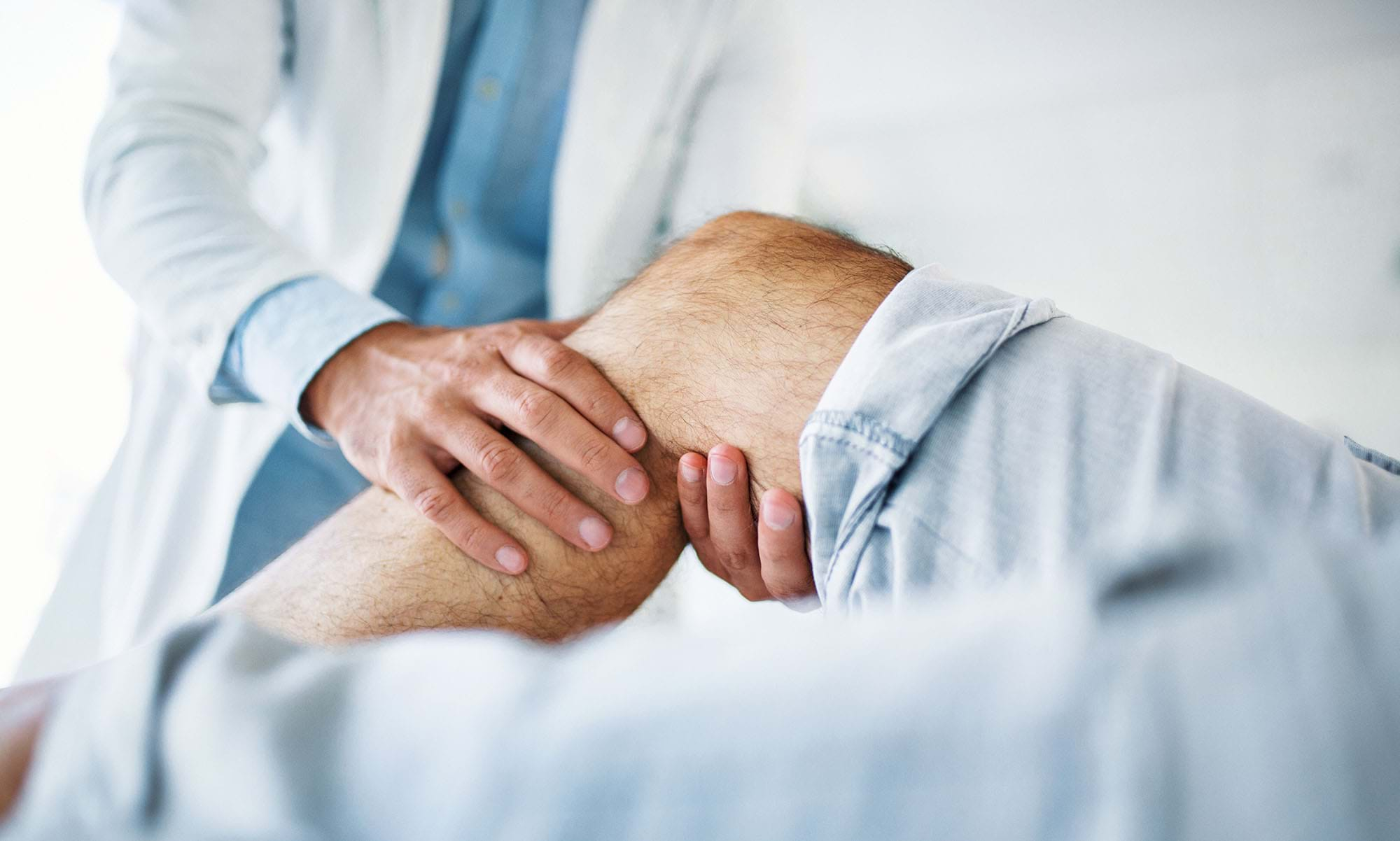 Workplace Assault case
Martyn's story
Martyn Clarke turned to his union, the NASUWT, and Thompsons Solicitors for legal support after suffering a painful knee injury during a workplace assault.
The 61-year-old teacher was called by colleagues to help remove a pupil who had locked himself in a toilet. Martyn was told by colleagues that the child had a condition that meant he could die if he became agitated and was advised to restrain the child with a 'guiding hold', putting a small amount of pressure on him before moving him to a safe space.
Martyn positioned himself by the toilet door, which was removed by a colleague. As this happened, the child ran out and kicked Martyn several times in the knee.
Despite being in considerable pain, Martyn held the child as had been suggested - and as he had been taught - until the child was safe.
Since the attack, Martyn has had to have three operations on his knee and remains reliant on mobility aids. Ongoing pain disturbs his sleep and his employer, Hull City Council, later terminated his contract when he was unable to return to work.
"I'm so grateful for everything my union and Thompsons Solicitors did for me. With my union's legal support I was able to prove – not once, but twice – that my employer was at fault."
Martyn turned to the NASUWT and Thompsons Solicitors for support with a compensation claim. They argued that the briefing given was incorrect and the pupil was not in the degree of danger that Martyn had been told. There was also criticism of a colleague who was always present, for failing to try and stop the pupil from kicking Martyn.
Hull City Council denied liability and the case was taken to Hull County Court, where the judge found in Martyn's favour and ordered the council to pay £35,000 damages. The council appealed this judgement to the High Court in London, but the original judgement was upheld.
Martyn said: "I'm so grateful for everything my union and Thompsons Solicitors did for me. Hull City Council was adamant that I was to blame and seemed uninterested in the severity of the injuries I suffered. Thankfully, with my union's legal support I was able to fight against this and prove – not once, but twice – that my employer was at fault."