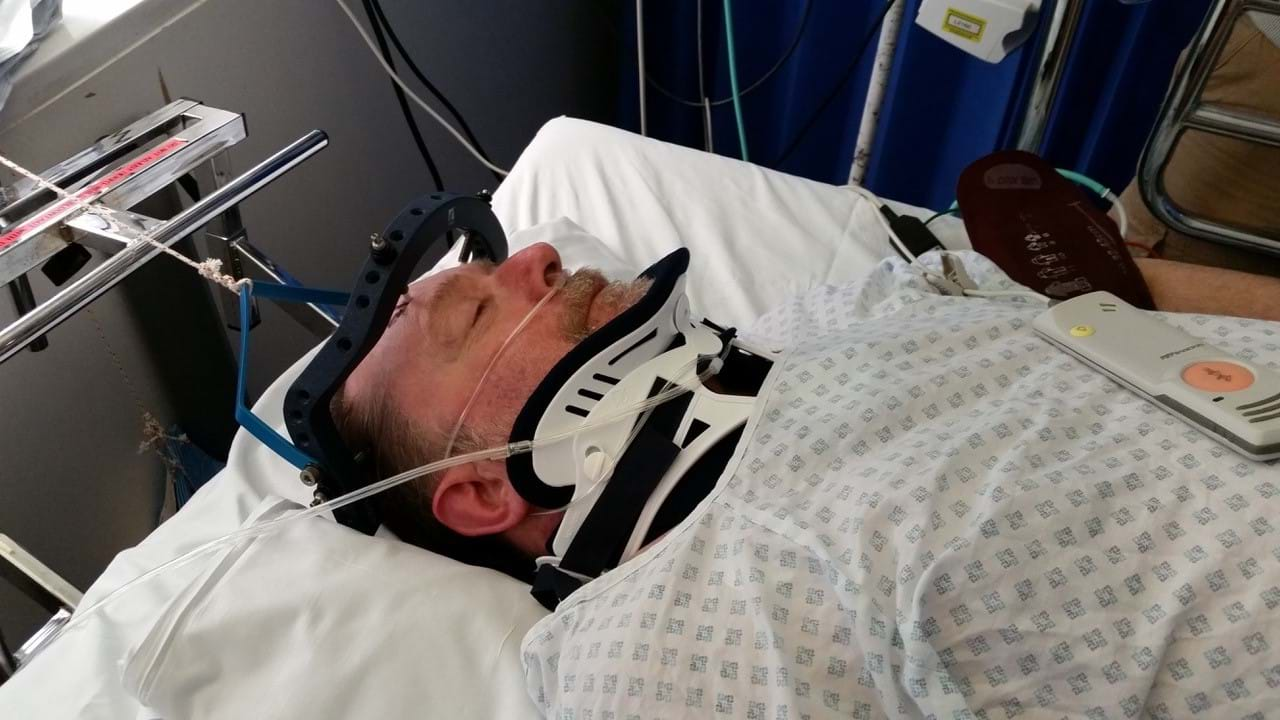 Serious injury client
Douglas' story
RMT member Doug Caddell turned to his union and Thompsons Solicitors for legal support after being hit by a car and being left in a critical condition.
The 66-year-old former signaller suffered a broken neck and a serious brain injury when he was hit by a car on 24 April 2015 while closing the gate of a level crossing in East Farleigh, Kent.
At the time of the collision, the level crossing was one the final few in the UK to be manually-controlled and lacked lights or sirens to alert road users that the barrier was closing.
Signallers like Doug would have to put their hand out to warn drivers while simultaneously closing the gate – and hoping for the best.
"Without my trade union membership I wouldn't have known where to turn, so I would recommend everyone join a trade union to ensure they have access to the same level of support that I did if they ever need it."
Doug, who'd worked as a signaller for 12 years, had reported a number of near misses where drivers had tried to drive over the railway line as the gates were closing. Despite this, no safety measures were put in place by Network Rail.
Doug spent more than two weeks in hospital after the collision, with doctors telling his family that he had a 50 percent chance of survival.
Against the odds, and thanks to a package of expert care and rehabilitation funded by interim payments secured by Thompsons, Doug has made a substantial recovery and has returned to work in an office-based role that involves reporting signal failures, equipment issues and more on the Network Rail service.
The level crossing where the incident took place has since had modern automatic barriers installed, a move that will protect future workers but was too late for Doug.
 "One moment I'm getting ready to close the crossing, and the next I have two paramedics telling me they were going to slide a spinal board underneath me," said Doug.
"The level crossing was an accident waiting to happen. It was a very old-fashioned system and you had to run through a complex sequence to close the gates and signal the train to proceed. You have to do this quickly to avoid train delays, but this was made more difficult by the lack of lights or warnings for drivers that the crossing was closing. Most drivers would be alert enough to see what was going on, but many would try to 'beat the gates'. This was obviously dangerous for me and my colleagues, but at the time Network Rail didn't want to act."
We were proud to work with Doug's union, RMT, and Headway, the brain injury association to support Doug on his journey to recovery.
Our serious injury specialist secured a substantial settlement on his behalf that has allowed Doug to cover the cost of rehabilitation, and any need for future medical treatment.
"I have nothing but praise for everyone who has supported me over the last four years," he added. "Thompsons supported my wife emotionally when I was critically ill, and have been by my side throughout the legal process. Without my trade union membership I wouldn't have known where to turn, so I would recommend everyone join a trade union to ensure they have access to the same level of support that I did if they ever need it."