Dean's left leg was crushed by a concrete barrier weighing two-and-a-half tonnes
A Welsh local authority worker left with permanent knee damage and psychological trauma following an accident at work has secured £400,000 in personal injury compensation.
Andre Colamazza, known as Dean, was moving concrete barriers, weighing two-and-a-half tonnes, at Powys County Council's Ystradgynlais depot when one of the barriers rolled off a forklift truck and crushed his left leg.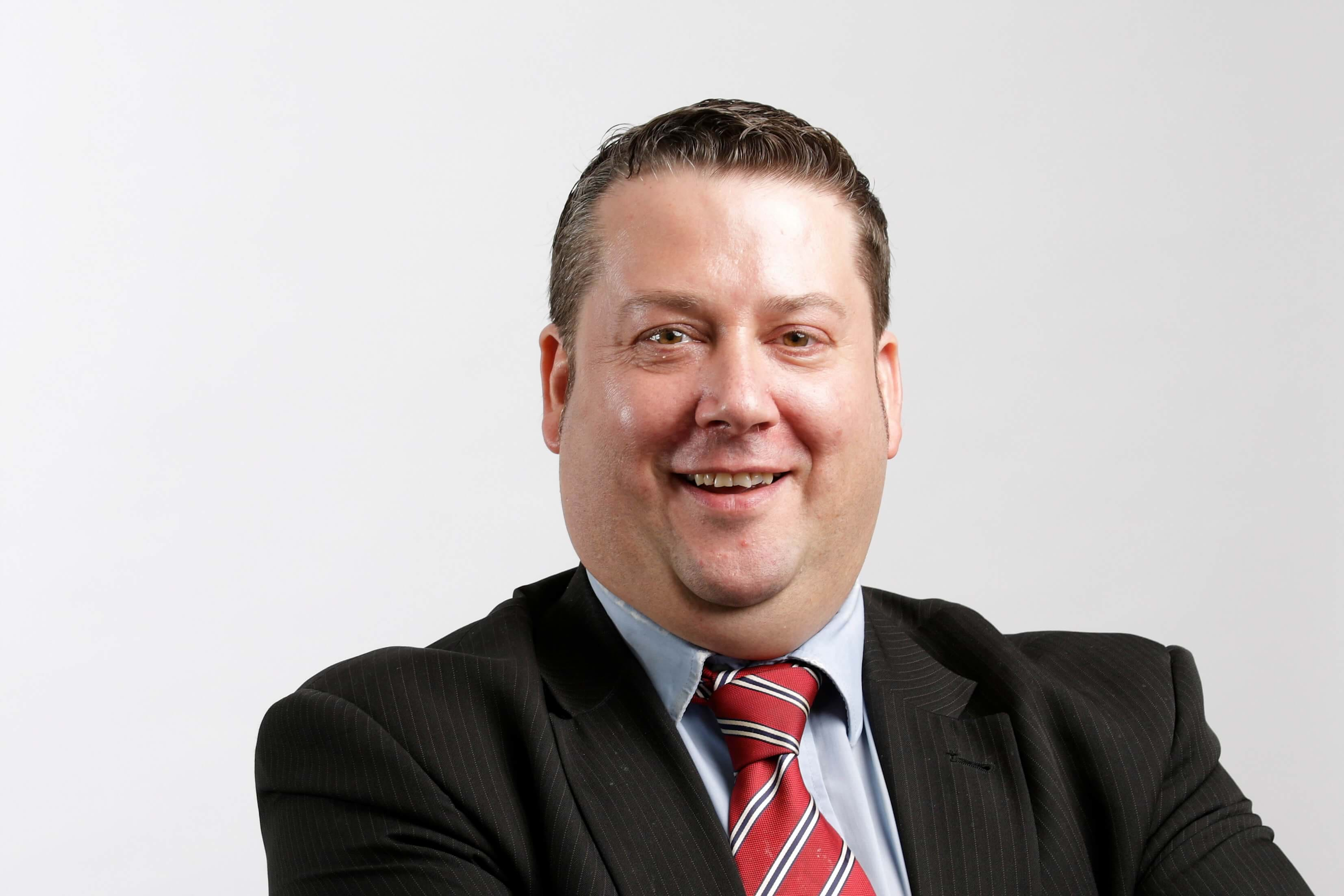 ""It's incredibly sad that Dean has suffered life-changing injuries because of an unsafe system of work.""
Paul Rosser
of Thompsons Solicitors

The 50-year-old suffered multiple fractures to his left tibia. He had major surgery, which left him with a leg brace that he had to use permanently because of the severity of his injury.  
Three years after the accident, following more surgery and treatment, Dean had a knee replacement which meant he could walk without a brace. However, if his condition deteriorates, he may need surgery again.   
As a result of his work injury, Dean suffered from depression and adjustment disorders.
He instructed serious injury specialists Thompsons Solicitors to investigate a compensation claim.
"I feel like I've aged 20 years since the accident," said Dean. "I can't put much pressure on my left leg and walking to the shops or even getting dressed is now a chore. I feel like I can't come to terms with what's happened to me because I know that it could get worse as time goes on.
"Thanks to Thompsons Solicitors, I have been supported and had access to specialist services, which have helped with the psychological impact of all this. I don't want to think how much worse my situation could have been had they not been there to help me."
Paul Rosser, of Thompsons Solicitors, said: "It's incredibly sad that Dean has suffered life-changing injuries because of an unsafe system of work. Powys County Council tried to claim that Dean was partially at fault for the accident, but a Health and Safety Executive investigation rejected that outright.
"Thompsons Solicitors was proud to support Dean throughout this incredibly tough period of his life and to secure him vital compensation to cover his treatment costs and lost income. Just as importantly, we have put him in contact with support services, which are helping him with his depression and adjustment disorders caused by the accident."
---
Looking for legal advice following serious injury? Chat to one of our specialists today.
We will move swiftly to support you or your loved one to build a case for compensation after catastrophic injury. Our priority is to establish the facts and apply for interim payments as quickly as possible to secure vital funds for treatment and rehabilitation. The aim is to get you, or your loved one, on the road to recovery as soon as possible.
Our committed serious injury specialists secure millions of pounds in damages for seriously injured people each year and are supported by Client Support Coordinators and groups such as the Spinal Injuries Association, Headway and the Limbless Association, to signpost clients to sources of further aid.
If you, or someone you care about, has been catastrophically injured in the last three years contact us today for a free, no obligation consultation with a serious injury expert.
For further information, visit our How to Make A Compensation Claim page.