The firm will sponsor the newsletter throughout 2019
Thompsons Solicitors has announced a new partnership with the Trades Union Congress (TUC) by sponsoring its Risks e-newsletter.
Risks is the TUC's weekly online bulletin for safety representatives and other members of the union movement who are interested in workplace health and safety developments.
The newsletter plays a pivotal role in highlighting concerns with modern labour standards, which continue to leave many workers vulnerable to injury or exploitation.
Tom Jones, head of policy at Thompsons Solicitors, said: "We are delighted to announce our partnership with the TUC on its Risks newsletter.
"Thompsons has always stood up for the rights and health and safety of workers, and always will.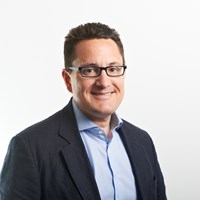 Our partnership with the Risks newsletter is another example of our commitment to the important role that union members play in health and safety in the workplace.

Tom Jones Head of policy