On International Workers' Memorial Day, Thompsons' head of policy, Tom Jones, reflects on the devastating affect the lack of health and safety protection is having on key workers.
International Workers' Memorial Day (IWMD) is always a sobering moment to reflect on the real challenges that so many people face at work on a daily basis. We remember those who have died at work, but we also think of those who have been injured, often needlessly.

This year's theme for IWMD is, understandably, the coronavirus pandemic.

Our thoughts are with all those who have been injured or have died working on the front line. We think of those struggling on a daily basis, with no or inadequate personal protective equipment (PPE) throughout the NHS – in hospitals and in care homes. But our thoughts are also with those working, often again with limited or no protection, in prisons and secure units, those who have been producing the food and staffing the shops so that we can get the essentials for our families and those who have kept our streets and parks open and clean, enabling us to have our daily exercise. And then there are those who have ensured that there is clean water when we turn on the taps to follow government guidance for handwashing on our return home.

This year as we observe the minute's silence, we are in the middle of the biggest workplace health and safety crisis for generations. There is, thankfully, no evidence of long term disease, as with say the horrors of past asbestos exposure, but we are witnessing a real-time failure of basic protection and support that is having catastrophic consequences for those unwillingly exposed to this deadly disease.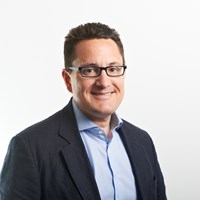 This International Workers' Memorial Day our thoughts are with all those who have been injured or have died working on the front line of the coronavirus pandemic.

Tom Jones Head of policy at Thompsons Solicitors
The scandal of inadequate PPE and the woeful testing regimes to date are a shame that the government ministers responsible - and let us never forget the political party in power today has been in government under various leaders since 2010 - cannot be allowed to escape accountability for.

Will those in government who are so readily photographed clapping for those on the frontline every Thursday be observing a minute's silence for those who their failings and political ideology have so unforgivably let down?

If there is going to be a kinder society coming out of this crisis that recognises the contribution of all, then this year's IWMD is a perfect opportunity for that to start.

Rather than lip service from Conservative politicians about their commitment to working people, there needs to be action to deliver real and measurable protection in the future. A clear and unambiguous commitment not to use Brexit (that they seem determined to press on with) to water down any workplace rights, perhaps using a weakened economy as an excuse, would be a good start. IWMD offers the chance for clapping to be turned into action.