The landmark hearing will take place on Tuesday 18 May
Thompsons Solicitors is supporting Unite the union in what has been described as "one of the most important trade union rights cases in over a decade", which is going to the Supreme Court tomorrow (Tuesday 18 May).
The legal battle started six years ago in 2015, when employees at Rotherham-based automotive component maker, Kostal UK Limited, were engaged in pay discussions.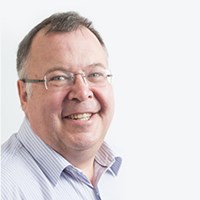 This is the most important trade union rights case in over a decade.

Richard Arthur of Thompsons Solicitors
Kostal attempted to bypass union negotiations and, when staff rejected the pay offer, they were told they would only receive their Christmas bonus if they accepted a non-union pay deal – removing their ability to engage in collective bargaining. They were also threatened with dismissal.
The 57 union members argued that the employer's purpose in making the offer was to achieve the 'prohibited result' - that some of their terms and conditions would no longer be determined by collective bargaining. Both the Employment Tribunal and Employment Appeals Tribunal found for the employees and awarded compensation of £420,000.
However, these decisions were subsequently overturned at the Court of Appeal in 2019. The Supreme Court hearing on 18 May will now provide a final decision on whether the actions of the employer were unlawful.
Unite assistant general secretary for legal, Howard Beckett, said: "With employers currently using the cover of Covid to attack the terms and conditions of workers across the board, this is a critical case.
"Employment rights and trade union recognition are hard won and employers should not be allowed to offer inducements to undermine collective agreements.
"This case goes to the very heart of union recognition and the right to collectively bargain and it is for this reason that Unite has been pursuing this case for six years and has been determined to win justice for its members.
"It is hoped that the Supreme Court will support Unite's case and ensure that other employers think long and hard before attempting to undermine workers' collective agreements."
Richard Arthur, head of trade union law at Thompsons Solicitors – the social justice law firm acting for Unite the union in the case, said:
"This is the most important trade union rights case in over a decade and is the first time the Supreme Court will consider collective trade union rights.
"Making inducements to employees to give up rights to collectively bargained terms is unlawful. This case will have far-reaching implications for the extent to which that protection is available, and will impact directly on employers' attempts to use practices such as 'fire and re-hire'.
"Employers and their lawyers have already tried to frame the outcome as being about the freedom to negotiate as and with whom they wish. In reality, this is about employers who know that unionised workplaces are safer and better paid seeking legal cover to remove basic trade union rights."
It is expected that following the one day hearing the Supreme Court will make a deferred decision, which will be announced later this year.