In the next of our 'views from the frontline' series, Dr Patrick Roach of the NASUWT looks at how teachers are being supported with the unique challenges they face amid the crisis.
Unwavering support for members in a time a crisis
As part of the efforts being made to defeat coronavirus (COVID-19), teachers are facing a unique challenge trying to limit the disruption to education as much as possible during an unprecedented time for every industry and sector.
The NASUWT remains committed to supporting each and every one of its members and is continuing to deliver the highest levels of service. My priority is to ensure the NASUWT remains true to its core purpose to support our members throughout the coronavirus (COVID-19) emergency and beyond.
How we're communicating with members 
Whether they are teaching from home, or in school supporting vulnerable children or the children of key workers, the NASUWT is helping teachers deal with the unique challenges of this time. Our dedicated member support team are working tirelessly to address the concerns of our members, which are wide-ranging and often very pressing. Staff from across the UK are working with our network of lay activists and school representatives to support members. Furthermore, we are providing the ongoing advice and representation members still need on those day-to-day issues of pay, workload and conditions of service.  
Social media has become an even more important form of communicating information and guidance to members and has had a wide impact, so far-reaching more than one million people. In this time of crisis, the NASUWT is using all of its available communication channels to engage with members, offer reassurance and address any issues raised with us.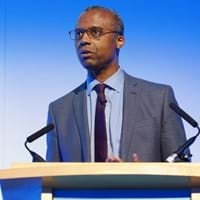 Whether they are teaching from home or in school supporting vulnerable children or the children of key workers, the NASUWT is helping teachers deal with the unique challenges of this time.

Dr Patrick Roach
Our expert teams from across the union have been constantly monitoring new and updated information from the government and the Department for Education, and rapidly updating our advice and guidance. We have a dedicated coronavirus (COVID-19) hub on our website, which has seen hundreds of thousands of visits since the pandemic hit. It includes resources such as advice on mental health, access to the Job Retention Scheme, as well as information on school closures, frequently asked questions and arrangements on remote teaching and learning.  
Looking at life after lockdown
The NASUWT general secretary has also remained in close contact with Education Secretary Gavin Williamson, and has written to all education ministers imploring them to address the five key issues before relaxing any of the current arrangements for school closures. These are: not rushing to reopen schools with a depleted workforce; ensuring proper safeguarding and protection measures are put in place, that there is universal access to PPE and handwashing facilities, accept the importance of social distancing in schools and, finally, a full risk assessment in every school and college prior to full or partial reopening.  
Teachers across the country continue to cope with unprecedented challenges while demonstrating a strong sense of duty and unwavering professionalism. The NASUWT is confident that we can overcome these testing times together.
Thompsons is proud to be a legal partner to the NASUWT, and offer members access – free of change – to a comprehensive package of legal services designed to uphold their rights both in, and out, of work. Learn more or get in touch for advice.