Unite the union pickets were threatened with penalty notice/fines if they didn't stop picketing as England went into lockdown
Thompsons Solicitors has filed a Judicial Review (JR) to protect rights to picket during England's COVID-19 lockdown.
Unite organised a lawful and peaceful picket outside the Optare bus factory in Sherburn, Yorkshire on 5 November – the day the new lockdown regulations came into force – before being threatened with penalty notices or fines unless they stopped.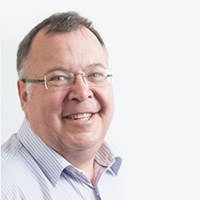 We have seen mass redundancies, and cuts to pay and terms and conditions during the pandemic. Unite and other unions must be able to ensure that their members' views are fully represented.

Richard Arthur Thompsons Solicitors
This was despite the local union officer completing a full health and safety risk assessment and ensuring all members were social distancing, using PPE and hand sanitiser, and completing a 'track and trace' log. A police officer informed the group they must stop picketing and would be fined or served penalty notices if they did not.
Unite and Thompsons are seeking clarity from the court that the lockdown regulations will work in tandem with the Human Rights Act, and the fundamental the fundamental right to picket.
Richard Arthur, head of trade union law at Thompsons Solicitors, said:
"This case goes to the heart of trade union rights and it's a privilege to represent Unite in this claim. We completely endorse taking essential COVID-related health and safety measures. But given the precautions taken by Unite and its members, there can be no justification for removing fundamental trade union rights in this way.
"We have seen mass redundancies, and cuts to pay and terms and conditions during the pandemic. Unite and other unions must be able to ensure that their members' views are fully represented."