Michael Turner died from mesothelioma after decades of asbestos exposure at Devonport dockyard
Relatives of a former Plymouth dock worker, who recently secured compensation in a legal claim, after his death have spoken of the "horrors" of asbestos illnesses.
Michael Turner died in February 2019, a matter of months after being diagnosed with the aggressive asbestos cancer, mesothelioma.
Mr Turner worked at the Devonport naval dockyard from 1963 until 1987, initially as a messenger and driver, before becoming a lagger in 1980.
Throughout his employment, he was exposed to asbestos, either directly through lagging or indirectly through contact with colleagues. At no point was he provided with appropriate masks or overalls to protect him from the asbestos dust.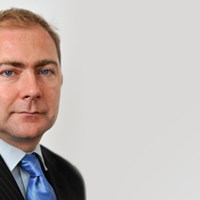 Even in the current pandemic, we would advise anyone with symptoms of asbestos disease – coughing, shortness of breath, or fatigue – to contact their GP immediately.

Nicholas Seymour of Thompsons Solicitors
Mr Turner's widow, Pamela, and his son-in-law, Paul Blake, turned to Unite Legal Services and panel firm Thompsons Solicitors – the firm that brought the first ever asbestos case to the House of Lords in 1972 – for legal support.
Mrs Turner said: "Seeing Mike's health deteriorate so quickly was absolutely harrowing. This horrible disease has taken from us a wonderful, caring, hard-working man who always had a smile on his face.
"Paul is a Unite official and recommended that I contacted Unite Legal Services and I was referred to Thompsons, who acted quickly to establish the facts and launch a legal claim so our family could get our questions answered.
"I can't thank Thompsons enough – the personal touch made me feel that there were others who genuinely cared for Mike's life and the impact this illness had on our family."
Stuart Davies, legal officer for Unite in the south west region said: "I cannot begin to imagine the trauma that Mike's death has had on his family. What is more tragic is that this is far from an isolated case, with thousands across the country dying from mesothelioma on a yearly basis.
"I hope that this successful legal resolution and the support of Unite Legal Services has helped the family in the wake of such a tragic death. Michael's case acts as a reminder that just because asbestos use was banned in 1999, the impacts of the substance is far from a thing of the past."
Statistics released by the Health and Safety Executive earlier this year recorded 5,145 male deaths and 790 female deaths from fatal asbestos-related cancer mesothelioma in the South West between 1981 – 2018.
Nicholas Seymour, of Thompsons Solicitors, added: "Over the years, Thompsons has represented thousands of people across the South West, whose lives have been devastated by asbestos diseases, securing millions of pounds in compensation to help ensure financial stability for their families.
"Even in the current pandemic, we would advise anyone with symptoms of asbestos disease – coughing, shortness of breath, or fatigue – to contact their GP immediately. While Michael was sadly unable to find answers in his lifetime, an early asbestos diagnosis can allow others with the disease the chance to have that closure."