Gerard Stilliard, head of personal injury strategy at Thompsons Solicitors, comments on the changes to the small claims limit coming into force on 31 May
On 31 May 2021, a set of 'reforms' will come into force in England and Wales to change the way in which a person injured in a road traffic accident (RTA) can make a claim for compensation. These changes, some introduced by the Civil Liability Act 2018, supposedly aim to tackle a 'whiplash' culture.
But what does this mean and why are Thompsons and trade unions so opposed to the changes?
Small claims, big impact
​Injury claims in the civil courts are assigned to one of three 'tracks' - the small claims track, the multi-track and the fast track. The small claims track is supposed to provide a simple and informal way of resolving disputes. Whereas in multi-track and fast track cases, the guilty party pays both compensation and legal costs when they lose – a principle known as 'the polluter pays' – this is not the case in the small claims track. In the small claims track the defendant who loses pays only the compensation, not the cost of bringing the claim, and that means claimants often pursue claims without the assistance of a lawyer to avoid having to pay legal fees out of their compensation.

Currently the small claims limit in personal injury claims is £1,000. This means that any case where the 'general damages' in a claim – the amount awarded for pain and suffering – would be valued by a judge at less than £1,000 goes through the small claims track. In calculating whether a case falls in the small claims track, anything claimed in the case for 'special damages' - such as loss of earnings and travel expenses - is ignored. As that usually accounts for around one third of the value of a case, the real value of a small claims limit at £1,000 is closer to £1,300.​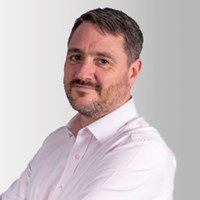 The outcome of these reforms is a completely one-sided system that will inhibit access to justice as we know it.

Gerard Stilliard Head of personal injury strategy at Thompsons Solicitors
Back in 2015 the then chancellor, George Osborne, outlined plans to increase the small claims limit from £1,000 to £5,000 for all personal injury claims. The aim was to tackle, what the government branded a "fraud and claims culture in motor insurance". It was calculated that the changes would save insurers £1.3 billion. The government 'expected', but did not legally require, the insurers to pass that on to motorists in the form of premium reductions.
Considering that general damages in almost 90 per cent of personal injury claims are under £5,000, an increase in the small claims limit of this magnitude essentially amounted to an assault on the ordinary person's ability to access justice, pricing all but the financially well off out of legal representation, while allowing the insurers to continue to make record profits.
Saying you can do without a lawyer may make sense if you are having a dispute over a washing machine but unions have long argued that it's completely different to require someone injured through no fault of their own to take on the lawyered-up might of an insurance company single-handed. This is even more obvious when the accident was at work and the injured person is taking on their employer too. Inevitably, raising the small claims limit in personal injury cases has been a long-term aim of the insurance industry. Removing lawyers and leaving injured people to fight on their own makes economic sense from their perspective, as people will either be put off claiming in the first place or be forced to give up when the insurers use every trick in the book to defend the claim.
In addition to increasing the small claims limit, the government also announced it was going to reduce damages in whiplash claims by introducing a fixed tariff based on the duration of symptoms. For some injuries, damages are reduced by over 80 per cent and for those traumatised by a car crash who could show they were suffering from a minor psychiatric condition the award was as little as £20.
So where are we now?
After a year's delay, blamed on the pandemic, the government announced in February 2021 that the changes would be coming in on 31 May this year. There will be a new online procedure for small claims– the Official Injury Claim (OIC) portal - which allows a person to directly lodge a claim for an RTA that has a value of £5,000 or less.
According to its website, the "Official Injury Claim service has been designed to make the personal injury claim process simple, secure and unbiased so anyone can choose to make a claim without legal help."
Behind that marketing spin the reality is very different.
After 31 May, anyone injured on the roads – with a few exceptions like pedestrians and horse riders – wanting to make a claim valued at less than £5,000 will have to start by reading through hundreds of pages of complex legal documentation. For busy workers and their families, this is simply not feasible. Some will be put off entirely, and those who persevere will be up against a well-resourced, well-oiled insurance industry that will not miss an opportunity to put the skids under their claim and their confidence. If the insurers choose to deny liability (and why wouldn't they?) an unrepresented claimant will have to find the courage and the time to take them on in the courts which is going to be slow, paper-based and reliant on a court system that has already got massive backlogs and huge resource problems.
Guess who is this likely to impact the most - those already faced with the greatest challenges. People living in less affluent areas already face higher motor premiums simply because of where they live or because they may have to park on a busy road rather than a driveway. Couple that with the fact that they are more likely to work long hours in frontline roles, often without the luxury of working from home or near to home, and their chances of being involved in an accident are increased. And if they do get hurt in an RTA they are likely to have the least time or confidence to take on a claim.
The outcome of these reforms, together with the new complicated portal, is a completely one-sided system that will inhibit access to justice as we know it.
What happens next?
As a result of almost six years of campaigning against these reforms by Thompsons Solicitors and the wider trade union movement, the government has made several concessions.
The original threat was to increase the small claims limit to £5,000 – if not £10,000 for all personal injury claims, not just RTAs.
Since then, 'Vulnerable Road Users' (VRU's) have been exempted from the increase. This means the small claims limit stays at £1,000 in any claims involving children, cyclists, motorcyclists, horse riders and pedestrians. Protected persons have also been exempted from the new small claims limit.
The government has also rowed back on increasing the small claims limit for employers' and public liability (EL and PL) claims, from £5,000, to £2,000, and now £1,500 and delayed the introduction of that for another year – to April 2022.
The future – challenging claims of a 'compensation culture'
While the exemptions from the RTA increases are welcome as is the reduced increase in the small claims limit for EL and PL cases the fact remains that any increase serves only to benefit insurers and negatively impacts on hardworking people - injured through no fault of their own and fighting to keep their head above the water in an economy rocked by the pandemic.
Increasing the small claims limit for workplace accidents and accidents in public places from £1,000 to £1,500 will still affect thousands of employees every year. As well as being another roadblock in people's ability to access justice, the changes have nothing to do with the government's 'whiplash culture' obsession, will have no impact on insurance premiums, will place England and Wales at variance with Scotland - where personal injury claims are excluded from the small claims track altogether - and have none of the justifications given for reform of RTA claims such as fraud or cold calling or increased numbers (workplace accident claims are actually, thankfully, falling).

Additionally, those involved in EL or PL claims with a value for pain and suffering of £1,500 or less who aren't happy with what we suspect will be regular denials of liability or paltry offers from insurers will from April 2022 have to take their challenges to a poorly resourced county court system with overwhelmed judges. Many will not proceed, as they simply won't have the time or means or stamina to access the justice they deserve.
We fear the government will use next month's RTA reforms as a test case – if they can make a lawyer-less system appear to work here, why not elsewhere? This is why, with the continued support of trade unions, Thompsons will be working to:
Demonstrate by case examples that the new scheme adversely affects genuinely injured RTA claimants who have been injured through no fault of their own;
Collate and profile employer and public liability cases with general damages between £1,000 to £1,500, to show that the proposed increase in the small claims limit in those cases would impact real people who need professional help and proper compensation; and
Track if insurers do reduce their premiums, as they promised, and crucially if those reductions are sustained. The government made much of those reductions as they pushed through these changes. Let's see if the insurers really deliver on their promises given, on the government's own estimates, they will be saving £1.3bn a year.
The reforms that are coming in are certainly not positive or progressive, but a much worse outcome was on the cards had it not been for the concerted campaign led by Thompsons and the trade union movement. You have our word that that fight continues for as long as the government seeks to deny access to justice for working people and their families.
---
Injured on the roads? Help and compensation is close at hand.
If you've been injured on the roads in the last three years, our expert road traffic accident solicitors can support you. Whether you were injured as the driver or passenger in a vehicle, or as a pedestrian or cyclist, you may be able to claim for damages.
Unlike other firms, Thompsons only ever acts for the injured person – never for insurance companies. This means we will fight harder to secure the maximum level of compensation for your injuries, and not try to please motor insurance paymasters.
Contact us today for a free, no obligation assessment of whether you have a claim for compensation following a road accident.
For further information, visit our How to Make A Compensation Claim page.