The debate follows startling NHS figures about vaginal tape
A business debate between a number of MPs has highlighted the complications of vaginal mesh surgery, with some calling for it to be suspended across the UK.
Members of Parliament have recalled harrowing accounts from constituents who have suffered from severe mesh implant complications in a debate on surgical mesh.
The backbench business debate, secured by Labour MP, Emma Hardy, heard how doctors and patients were "voting with their feet" on the use of vaginal mesh, referring to the number of mesh procedures falling by almost half in the past nine years, which is "telling the world that they do not want to use it", she said.
Ms Hardy led calls for the government to suspend the use of mesh following reports that many women have suffered severe complications including pelvic pain, urinary infections, organ removal and psychological trauma. She told colleagues "these women were injured… ignored [and] are the victims of a scandal."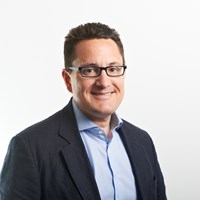 "We are proud to support the Sling the Mesh campaign and to stand shoulder to shoulder with women who have had their lives ruined by these implants and will continue to work alongside them to bring an end to mesh implants."

Tom Jones Head of Policy at Thompsons Solicitors
Rupa Huq, Labour MP for Ealing Central and Acton, meanwhile, said that the use of vaginal mesh was the "biggest scandal since thalidomide."
The debate came just days after the NHS published figures which show that more than 100,000 women have had vaginal tape, made out of mesh, inserted between 2008 and 2017 to treat stress urinary incontinence, which is common after childbirth.
The retrospective audit, commissioned by the government, was to provide a better understanding of the scale of the problem.
Conservative MP for Wantage, Ed Vaizey, said that colleagues were "right to call this a scandal" and made reference to a constituent – aged 24 - who now had a colostomy bag and severe internal pain as a result of a ventral rectopexy mesh procedure, and could probably not give birth safely in future. He joined calls for the government to include such instances in the audit.
Praising campaign group, Sling the Mesh, Labour's Owen Smith, chairman of the All-Party Parliamentary Group on surgical mesh, told colleagues that without it, the audit would not have been forthcoming, and criticised the government for allowing mesh surgery to continue while the audit was ongoing. Turning his attention to NICE (National Institute for Clinical Excellence) – the organisation responsible for providing health guidelines – he said it needed to "get its act together," questioning why new guidelines wouldn't be forthcoming until the spring of 2019.
Tom Jones, head of policy at Thompsons Solicitors, said: "We are pleased that MPs have taken the opportunity to highlight this very serious issue. Many of them shared horrific accounts of constituents who have contacted them having received this treatment and who are suffering traumatic after-effects.
"Aside from the financial costs in follow-up treatment and aftercare for botched mesh implants, the human cost is tremendous. Many women are having to endure a poor quality of life with severe complications and, in some cases, life-threatening infections because of this procedure. Add to this the social and psychological impacts, it is clear for all to see that the only way to prevent further harm is to suspend its use immediately."
"And in spite of admitting that that use of mesh is a 'tragedy', the government has stopped short of committing to suspending the use of mesh. It's not good enough.
"We are proud to support the Sling the Mesh campaign and to stand shoulder to shoulder with women who have had their lives ruined by these implants and will continue to work alongside them to bring an end to mesh implants."
---
Concerned about negligent medical treatment or diagnoses? Talk to us for advice and support today.
Our discrete and compassionate solicitors are experienced in the full range of medical injury claims, and will work with you to establish whether you have a claim for compensation. If you, or a loved one, think you have suffered medical negligence in the last three years, contact us for advice.
If the incident happened more than three years ago, you will usually not be able to make a claim for compensation. However, exceptions do apply – such as instances where you could not have reasonably known your symptoms were caused by clinical negligence, or cases involves adults who lack legal capacity or children – so contact us for advice.
For further information, visit our How to Make A Compensation Claim page.