Thompsons comments on the FBU's calls on the government to protect firefighters from cancer
The Fire Brigades Union (FBU) has called on the government to protect firefighters following research that found they are being exposed to dangerous levels of toxic chemicals.
Commenting on the story, Helen Tomlin, of Thompsons Solicitors, said:
"Thompsons Solicitors supports the FBU's call for greater protection for firefighters. These brave men and women risk their lives on a daily basis.
"It's a disgrace that courageous professionals are at risk of cancer because the government is ignoring scientific evidence. We echo the FBU's calls for better protective equipment, preventative medical care, education and support.
"Now that the UK's senior fire officers appear to have acknowledged the high rate of cancer, action needs to be taken immediately to keep our firefighters safe."
The risks of exposure to hazardous substances from contaminated work clothes came to light when a growing number of firefighters developed diseases including cancers and asbestos related injuries.
Helen said: "In my work as an asbestos specialist, I am used to seeing claims on behalf of people with serious health complications in later life as a result of exposure to asbestos dust at home from overalls and work clothes. Fire service personnel clearly face a similar risk if the kit they use for training, and equipment worn when responding to an emergency, is handled incorrectly afterwards."
Cancer deaths amongst firefighters have been growing steadily since the 1970s. It's well known that firefighters are exposed to dangerous chemicals, such as carcinogens, cancerous gases and dust on a routine basis as they respond to incidents, but the hidden risk of toxins unknowingly contaminating people's skin and clothes after the job is done has been talked about less.
According to FBU-commissioned research by Professor Anna Stec at the University of Central Lancashire, firefighters are at a greater risk of developing occupational cancer, not just through breathing toxic fumes but also as a result of absorbing dangerous chemicals through their skin when wearing and handling contaminated clothing and equipment. The project, which was funded by the Firefighters 100 Lottery, aims to identify potentially harmful components within fire effluents and to evaluate decontamination methods and different potential exposure routes, with a view to developing a best practice guidance document.
Skin can absorb dangerous chemicals if uniforms and equipment aren't cleaned properly, and regularly, after use. Firefighters are not only at risk of occupational cancer but long-term exposure to harmful substances and dangerous chemicals during the course of their duties can also cause a number of respiratory problems.
How can firefighters reduce their risk of developing occupational cancer?
To reduce the risk of developing occupational cancer, firefighters should:
Ensure their uniform and kit are thoroughly, and safely, cleaned on a regular basis
Remove their contaminated uniform as soon as possible after completing a call
Store their uniform in a dedicated place away from other people to prevent further contamination
Wash and decontaminate their body as soon as possible after each fire to avoid further exposure
Clean their necks, faces and arms at the end of their shift to limit the chances of bringing harmful substances into the home.
How can Thompsons Solicitors help?
We will be campaigning alongside the FBU to ensure that, as in the USA, exposure to toxic gases and their long-term effects on the health of firefighters are officially monitored in the UK.
Thompsons Solicitors has also launched the Under The COSHH campaign to help raise awareness of the dangers facing workers in all sectors and provide workers and trade unionists with the tools and information they need to stay safe while at work.
For more information about the work we are doing, visit our Under the COSHH campaign page.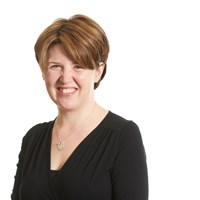 Now that the UK's senior fire officers appear to have acknowledged the high rate of cancer, action needs to be taken immediately to keep our firefighters safe.

Helen Tomlin of Thompsons Solicitors
---
Diagnosed with an industrial disease? Receive legal advice and more with Thompsons.
If you've been diagnosed with a work-related disease or illness in the last three years, our industrial disease compensation specialists are on hand to support you.
Whether your working conditions are the cause of the illness or are a contributing factor, our industrial disease experts can help you to build a case for compensation that takes into account your present and future needs.
In addition to getting the best possible legal advice, we'll also make sure you are put in contact with medical and rehabilitation experts who can aid your recovery.
If you'd like more detailed information about how to start a claim, visit our How to Make a Compensation Claim page.