Duty system requiring firefighters to work 96 hour shifts declared illegal
Manchester High Court has ruled in favour of the Fire Brigades Union as it declared that a duty system by South Yorkshire Fire and Rescue Service requiring firefighters to work 96-hour shifts is unlawful.
The case began in October 2015 when South Yorkshire firefighters went to an employment tribunal to argue that the duty system was unlawful. The tribunal ruled in favour of the firefighters in December 2015. Despite this, South Yorkshire Fire and Rescue Service with the permission of their fire authority, continued to operate the duty system.
Overlooked and frustrated about the illegality of not only the shift itself but the disregarding of the tribunal decision, the FBU contacted employment and trade union specialists, Thompsons Solicitors, to begin a judicial review on their behalf. The case was heard in Leeds High Court on 26 April 2018.
The court ruling found that the duty system does not and cannot operate in accordance with Working Time regulations and is therefore unlawful. Moreover, the judgment stated that the actions of South Yorkshire Fire and Rescue Service with the permission of their fire authority were a demonstration of a concerted plan to continue unlawful conduct.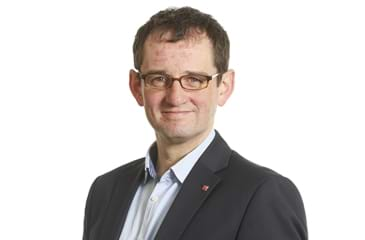 "As the UK's only law firm uniquely dedicated to trade unions, we will continue to fight for workers' rights at all costs."
Iain Birrell
of Thompsons Solicitors

This judgment will not only affect those working for South Yorkshire Fire and Rescue. This is because a number of fire and rescue authorities have been operating this duty system at a small number of fire stations around England and Wales.
Andy Dark, Assistant General Secretary of the FBU, said: "This was an important ruling and a tremendous success for the FBU. It is inconceivable that any Chief Officer or fire and rescue authority would have in place arrangements which mean that firefighters could be mobilised to deal with incidents having already spent up to 96 hours on duty."
He continued: "We expect the fire and rescue service to return the affected personnel to the negotiated 2-2-4 duty system as soon as possible. We have little doubt that the fire and rescue authority will threaten to reduce fire cover across South Yorkshire as a result of this ruling."
Iain Birrell of Thompsons Solicitors added: "Firefighters risk their lives under dangerous conditions on a daily basis. A common sense approach would be to make sure they are provided adequate conditions to be able to work effectively – not a 96 hour shift.
"To think a 96 hour shift would be suitable or safe not only for the firefighter but for those in need of their services is completely unacceptable. What makes things worse is that the tribunal decision was continually and illegally ignored, which consistently put lives in danger.
"We fought alongside the FBU to secure this ruling. This case shows the importance of being a trade union member and as the UK's only law firm uniquely dedicated to trade unions, we will continue to fight for workers' rights at all costs. This type of negligence and defying of the law by employers must stop immediately."