Palestine Solidarity Campaign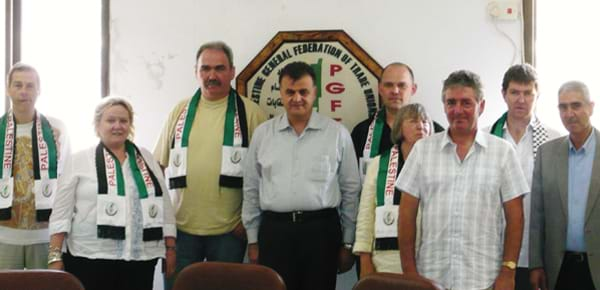 Thompsons' partners have taken part in multiple union delegations to the Occupied Palestinian Territories to see first-hand what was going on in the West Bank cities of Jerusalem, Bethlehem, Ramallah, Nablus Hebron and Haifa, as well as other towns and villages. There they met with Palestinian trade unions and human rights groups.
They were harrowing trips: group members were forcibly ejected by settlers in Hebron and tear gassed in Bil'in. Delegation members reported that they were shocked at the extremes of human rights abuses, lawlessness, and cruelty inflicted on the Palestinian people.
As a consequence, Thompsons decided to affiliate to the Palestine Solidarity Campaign (PSC) and has since worked with unions to raise awareness of the desperate situation of the people in the occupied territories by speaking out about human rights abuses when it can.
This project has received significant support from Thompsons' staff with many of them getting involved in local PSC groups, attending protests in London and elsewhere, and getting involved in fundraising activities for PSC.
For more information, visit the Palestine Solidarity Campaign website.