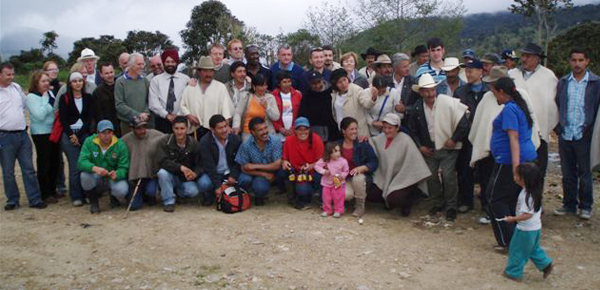 Justice for Colombia was established in 2002 by the UK trade union movement to campaign for peace and social justice in the South American country of Colombia.
The campaign was founded in the wake of an ongoing human rights crisis and a period of sustained violence directed at trade union members and other civil society activists.
Despite the hopeful signs of a negotiated peace, Colombia remains the most dangerous place on earth to be a union member or a human / civil rights activist.
International solidarity plays a key part in Justice For Colombia's campaign, helping to unearth and shed light on the human atrocities conducted in Colombia and demonstrate the widespread global, social and political opposition to them.
Thompsons has joined comrades from across the trade union and Labour movement on foreign delegations to visit Colombia and show solidarity with the individuals and communities affected. We also regularly use speaking platforms at events to raise awareness of the injustice facing the people of Colombia and actively call for political intervention to bring the violence to an end.
Working with Justice for Colombia, Thompsons campaigns for the release of political prisoners in Colombia which has resulted in the freeing of a number of trade union activists held unjustly, in appalling conditions.
With our trade union colleagues from Unite the Union, we worked to strengthen the human rights department and set up a legal department for Fensuagro - Colombia's second largest trade union and one of the most persecuted.
We also partnered with leading teaching unions ATL, NASUWT and the NEU, formerly the NUT, to help Fecode, the Colombian teachers' union, with a recruitment campaign, showing newly qualified teachers the importance of being in a trade union.
Through working with Justice for Colombia, Thompsons is very aware of the history of risks to trade unionists and other civil society activists at a time of potential peace, and will continue to support the campaigns run by Justice for Colombia should the peace process continue.
For more information about the campaign and how to show your support visit the Justice for Colombia website.