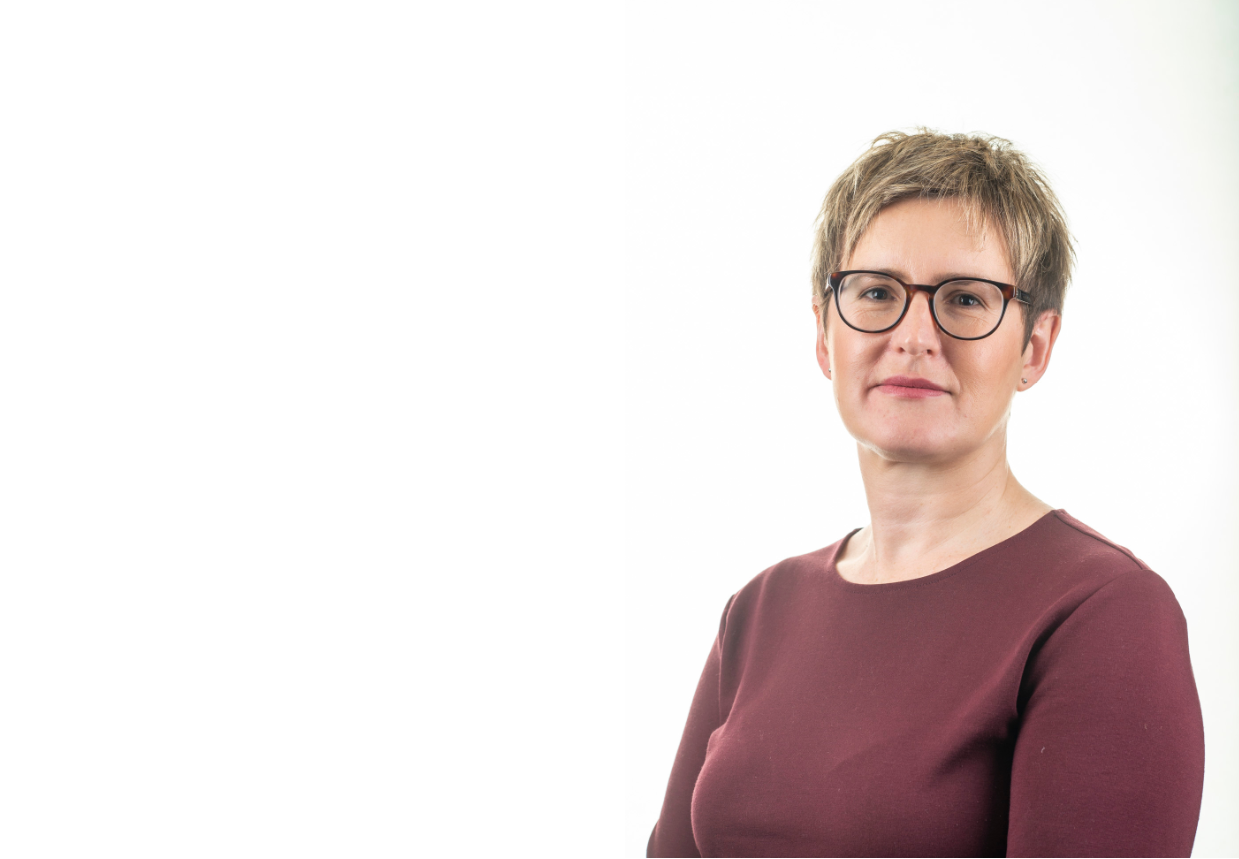 Senior solicitor and serious injury claims supervisor
Leeds
Helen is a Thompsons' Solicitors senior serious injury solicitor who supervises the Yorkshire & Humberside serious injury team, and a national team specialising in minor head injuries.
Based in the firm's Leeds office, Helen has 16 years' legal experience with an impressive track record of handling some of the most devastating, catastrophic and life-changing cases of brain injuries, spinal injuries, amputations, multiple fractures and serious burns.
A determined litigator, Helen acts for both children and adults and who have suffered serious injury either through accidents at work or in road traffic accidents. Helen has a reputation for securing the highest possible settlements, running into millions of pounds, in the shortest possible time to provide the right amount of care and support for her clients.
Helen knows that rehabilitation and therapy are paramount to aid her trade union clients' recovery and quality of life, so will negotiate interim payments to help fund individually tailored adaptations, equipment, prosthetics and therapeutic support. Helen actively and sensitively supports her seriously injured clients to gain access to the right rehabilitation and care packages that they need to help rebuild their lives.
As well as handling her own serious injury cases, Helen's national minor head injury team handles 500 cases at any one time. Although minor, the majority are not straightforward as the long-term impact of head injuries may lead to cognitive, emotional or mental problems. Helen's experience and access to the best medical evidence and treatment ensures a successful outcome.
Helen occasionally offers training to new trade union Health and Safety representatives, outlining the key challenges in the workplace and how their roles can assist with claims for their members.
Having only ever acted for the injured party, Helen values Thompsons' commitment to fight the challenging cases and issues for trade unions that other firms may not take on.
In her spare time, Helen enjoys hill walking, playing and watching cricket.
Helen's case experience
Helen took on the case of a GMB member who was seriously injured in a road traffic accident. Helen secured £1.1m in compensation for her injuries which included the trauma and long-term effects of a leg amputation.
A refuse collector injured at work suffered extensive injuries that led to his leg requiring amputation and was no longer able to work. Helen recovered a substantial six-figure sum in compensation to cover his future financial needs.
Another client who worked in education, suffered life-changing injuries as a result of an accident at work. Helen secured substantial damages to compensate her for the fact that she could no longer work.
Helen secured a six-figure sum in compensation for a client who had his arm amputated following an accident at work.
Professional membership
Helen is a member of The Association of Personal Injury Lawyers, The Spinal Injuries Association and the brain injury charity Headway.
Praise from the Legal 500 2020
"Helen Shakespeare is outstanding. She has a sound legal knowledge and excellent client-handling skills, but above all her instincts are always right. She has the innate ability to sense when to settle and when to fight on."
Testimonial
Marion, a former Thompsons serious injury client, said:
"Thank you for all your support yesterday and for the last four and a half years. I know I said yesterday, but you've made a very difficult time of my life a lot easier. I remember back at the start of all this, I had no idea who to turn to to represent me and I spoke to a few solicitors. As soon as I spoke to you my gut instinct was you were the right person. I'm so glad I did. I know I don't know the half of what you've done behind the scenes but I really appreciate everything. I've woke up this morning feeling a huge weight has been lifted off my shoulders and it's over. I'm still struggling to comprehend the money, but that's going to take time.
"So, again Helen, thank you so much from both of us, not just me. I couldn't have asked for a better solicitor and a better person to have on my side."