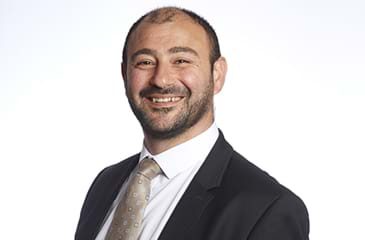 Tony Mikhael
Senior Clinical Negligence Solicitor
Birmingham
Based at Thompsons' Birmingham office, Tony is a senior clinical negligence solicitor.
After working as a personal injury solicitor for many years, Tony joined the clinical negligence team and is heavily involved in assisting clients who are bringing claims against rogue breast surgeon, Ian Paterson.
Tony prides himself on quickly identifying his clients' needs and ensuring that these are met. He has successfully recovered large amounts of compensation for his clients who regularly praise his tenacity and commitment to their cases.
"Throughout the whole, lengthy process Tony was totally professional. He always kept me fully informed and explained some very complicated legal matters in layperson terms while answering all of my questions in a patient manner… As the Paterson case progresses I am sure that Tony's other clients can rely on his professional support through the process…"Thompsons Client