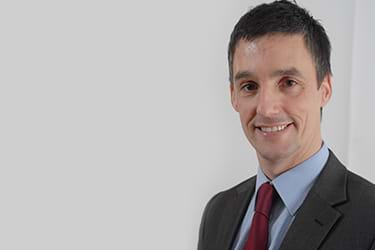 David Mole
Industrial Disease Lawyer
Newcastle
David is a highly experienced industrial disease lawyer based in Thompsons' Newcastle office, having recently moved from the South Shields office.
He is the regional head for claims relating to hand arm vibration syndrome (HAVS), also known as vibration white finger.
David's skill and expertise will ensure that if his client is entitled to compensation, he will get it for them. He always tries to recover the maximum amount of compensation that his clients are entitled to in the shortest possible time. 
Successful Industrial Disease Claims
Below, you will find a small selection of the successful industrial disease compensation claims David has dealt with from Thompsons Solicitors' South Shields office.
Hand arm vibration syndrome from engraver pen
After using an engraver pen (which marked metal) at work for over 20 years, David's client developed symptoms of hand arm vibration syndrome from the vibration given off by the pen. 
His employer admitted liability and offered compensation of £20,000 which David advised his client to refuse. He then issued court proceedings and the employer settled the case soon afterwards for £25,000.
HAVS because of exposure to vibratory appliances
This client was exposed for over ten years to vibratory appliances on a daily basis. He continued to work for his employer until 2009 using the same tools although he started complaining of tingling in his fingers in 2005. He was diagnosed with HAVS in 2010. 
Although the employer admitted they had exposed David's client to dangerous levels of vibration, they continued to argue that they were not responsible for their employee developing HAVS. The case went to trial, but settled on the second day when the employer offered to pay £11,000 in full and final settlement of the claim.
Gardener developed vibration white finger
David's client worked as a gardener for many years for a local authority, using various vibrating tools such as mowers, strimmers and hedge cutters. He was never given any advice about the dangers of vibrating tools nor how to limit his exposure to them such as job rotation until many years into his employment. 
After developing vibration white finger, David made a claim for damages against his client's employers who initially denied liability. However, when David issued proceedings, they settled the claim and paid £11,000 in compensation.
Professional Membership
David is a member of the Association of Personal Injury Lawyers.