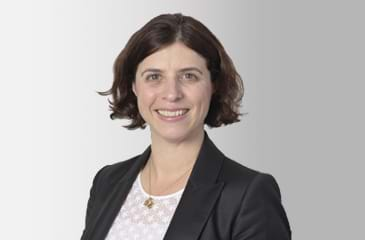 Kate is a senior supervisor for the civil litigation team based in Thompsons' London office. 
The team of three lawyers carries out a broad range of work including general commercial litigation, defamation, professional negligence, negligent misstatement and commercial agency law. 
In addition Kate carries her own caseload of general contractual and commercial litigation, including pension law and has experience in conducting large-scale group litigation. She also has national responsibility for the firm's work in intellectual property. 
Experience 
Kate has been involved in a number of significant cases, including: 
Andrew Belch and ors v Ford Motor Company Ltd [2012] - this ongoing High Court case involves a very large number of pensioners in a multi-party claim for damages for negligent misstatement against their former employer.
Shaun Brady v Keith Norman [2011] - The Court of Appeal refused to extend the 12-month limitation period for a former general secretary of a trade union to bring a defamation action against the current incumbent.
Mark Watts v Press TV Ltd [2010] - Kate acted for an investigative journalist in a claim for wrongful termination against a global news network. The county court judgment awarded her client the full value of his claim and indemnity costs.
Expertise 
Kate is responsible for developing copyright policy for union clients including drafting submissions for "IPO Review of Copyright", "Gowers Review of Intellectual Property", "Hargreaves Review of Intellectual Property" and "IPO Consultation on introducing a small claims track in the Patents County Court".
Background
Kate qualified as a solicitor in 1996 when she joined niche trade union practice Douglas Mann & Co where she worked as a litigator until 1999.  
She then rejoined the firm in 2001 after returning from Australia where she had been living and working for 20 months.  
She completed a postgraduate Diploma in UK, European and US Law of Copyright and Related Rights at King's College, London in 2003 and joined Thompsons civil litigation department in London in 2004.