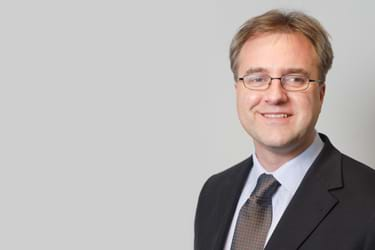 Specialist Asbestos Solicitor
Nottingham
Compensation for Mesothelioma
Reuben's client in this case was a man who was diagnosed with mesothelioma aged only 57.  He contacted Thompsons just 2 days before he was going into hospital to have radical surgery carried out which he unfortunately never fully recovered from and died just a short while later.
Reuben continued with the claim for compensation on behalf of the man's widow and discovered that the man had been negligently exposed to asbestos by former employers back in the 1960's when he was an apprentice engineer.  After a fire which damaged one of the engineering company's buildings the client was asked to help clear up the debris.  Over the course of a few days he was sweeping up dust and debris which included remains of a roof which had contained asbestos.
This minimal exposure to asbestos had resulted in him developing the fatal asbestos related disease several decades later.  Reuben recovered £185,000 for the man's widow.
Asbestosis Compensation
In this case Reuben's client was a man who was diagnosed with asbestosis and approached Thompsons Solicitors for help.  The man had been exposed to asbestos while working as a plumber and a waterman for a brewery throughout the 50's, 60's and 70's.
The asbestos exposure came from pipe work which had been lagged with asbestos insulation which he had to overhaul and maintain.
Reuben negotiated £25,000 compensation for the man with a provision that he could claim further compensation if his condition deteriorated in the future.
Legal 500
Thompsons Solicitors LLP is rated a first tier firm by the Legal 500 (a directory of law firms) for its personal injury work in the East Midlands.
Professional Membership
Reuben is a Panel Lawyer with the Derbyshire Asbestos Support Team and is also a member of The Association of Personal Injury Lawyers (APIL).