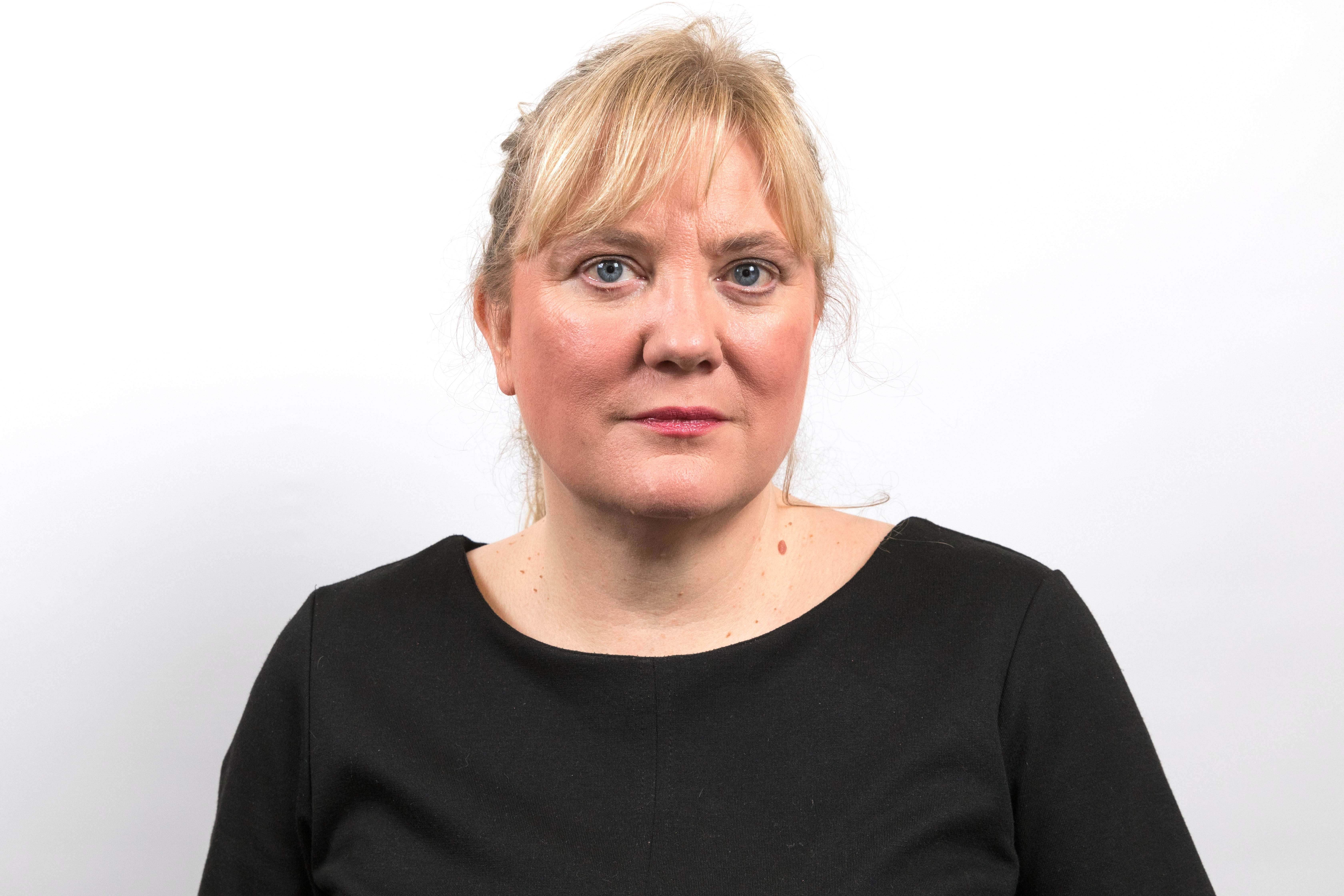 Senior Work Disease Solicitor
Leeds
Marion Voss is a highly regarded asbestos disease solicitor based in Thompsons Solicitors' Leeds office, where she is in charge of a team of specialist lawyers dealing with complex industrial disease litigation.
A senior associate at Thompsons, Marion has many years' experience and exceptional, in-depth knowledge of complex asbestos-related and disease claims. Marion strives to achieve successful outcomes for clients in the shortest possible time. 
Marion's asbestos cases often involve claimants who were exposed to the material decades previously. That means that the employers in question may no longer be in business. However Marion enjoys a nationwide reputation for her ability to gather historical evidence and trace witnesses and insurers. Several of her cases have ended in compensation worth more than £500,000.
Marion deals with all clients and their families with compassion and in the knowledge that they should be kept up to date with developments in their case.
Away from work Marion is a season holder at Manchester City. She also plays netball and rides horses.
MARION'S CASE EXPERIENCE  
Below, you will find just a small selection of the claims Marion has dealt with at Thompsons Solicitors' Leeds office.
The Appeal Court refused to overturn a finding which granted a prison officer at Armley prison compensation for a fall at work. Marion's client, Wendy Lowles, had been redirected to a side entrance of the prison where there was a ramp, at the top of which was a two inch step. Mrs Lowles tripped over the step and injured her back. At an earlier hearing The Recorder said he was satisfied the threshold constituted an obstruction, and that it was therefore for the Home Office to satisfy him that it was not reasonably practicable to avoid or remove the threshold, which it had not attempted to do.
A retired nurse who had been exposed to asbestos when he worked as a labourer in two brickworks in the 1960s was diagnosed with mesothelioma, an incurable cancer of the lining of the lungs. Marion undertook extensive investigations and settled the claim out of court against the two companies for £160,000. By acting quickly, Marion was able to settle the claim during her client's lifetime so that he knew his family would be financially secure. 
A man from Leeds was exposed regularly to asbestos while working for a printing company from 1975 until 1982. The asbestos was present on pipework and belting on machines at the company's warehouse. He was never warned about the dangers of the material and was not given adequate protection from the dust.  As the father of two daughters - one aged 20 was dependent on him when he became ill - he was keen to ensure they were provided for, following his death. Sadly, he died before the claim was finalised but the family continued the claim on his behalf. Marion successfully secured substantial damages for them. 
A 62-year-old grandfather began suffering from symptoms of mesothelioma in July after being exposed to asbestos while working for two companies in the 1970s. He was officially diagnosed with the devastating disease in December of the same year. He was advised to claim compensation against his former employers but sadly he died only weeks later. His widow continued the claim and Marion was able to recover substantial damages for her. 
PROFESSIONAL MEMBERSHIP
Marion is recognised as a specialist litigator by the Association of Personal Injury Lawyers and is also a member of the Law Society Personal Injury panel.
TESTIMONIALS
Carol Ward, wife of a Unison member, said: "They were great all the way.  I dealt with Marion Voss and she or her PA were always helpful when I needed advice or anything.  I would certainly recommend them to anyone needing a solicitor.
Carol Ward also wrote: "Just a few lines to say 'thank you' for everything you and your team did for me and my daughter (Wendy) after my husband's death (Gordon).  You were fast and efficient and we can't thank you enough.  Once again thank you from me (Carol) and my daughter.  She has now started looking for a house and I'm sure it's what her Dad would have wanted."
In reference to a Unison case, James Whitaker said: "I first met Marion in June/July 2015 a few weeks after my Dad passed away as a result of mesothelioma. He had already met with her to discuss the case and, as executor, it passed on to me. Marion's input has been fantastic - she explained the complex aspects of the case in a straightforward and understandable manner and always acted with compassion and care, replying to my various queries promptly and guiding me through every step of the process. Although it has been a lengthy process I have always felt that that our claim has been a priority to Marion, which is a reflection of her professionalism and experience. Her support has been of great assistance during this difficult time, and it has been of great relief to me to know that everything was in hand."
David Coggil (Unison case): "The service I got from Thompsons was first class and I cannot thank my solicitor Marion Voss and her team enough. A first class service. Thank you all."
Susan Thornton (Unison case): "A supportive service despite a difficult situation. We are grateful that Marion has been able to resolve the claim and with the support and advice of the barrister, we were able to complete the final wishes of the late Mr Barry Thornton."