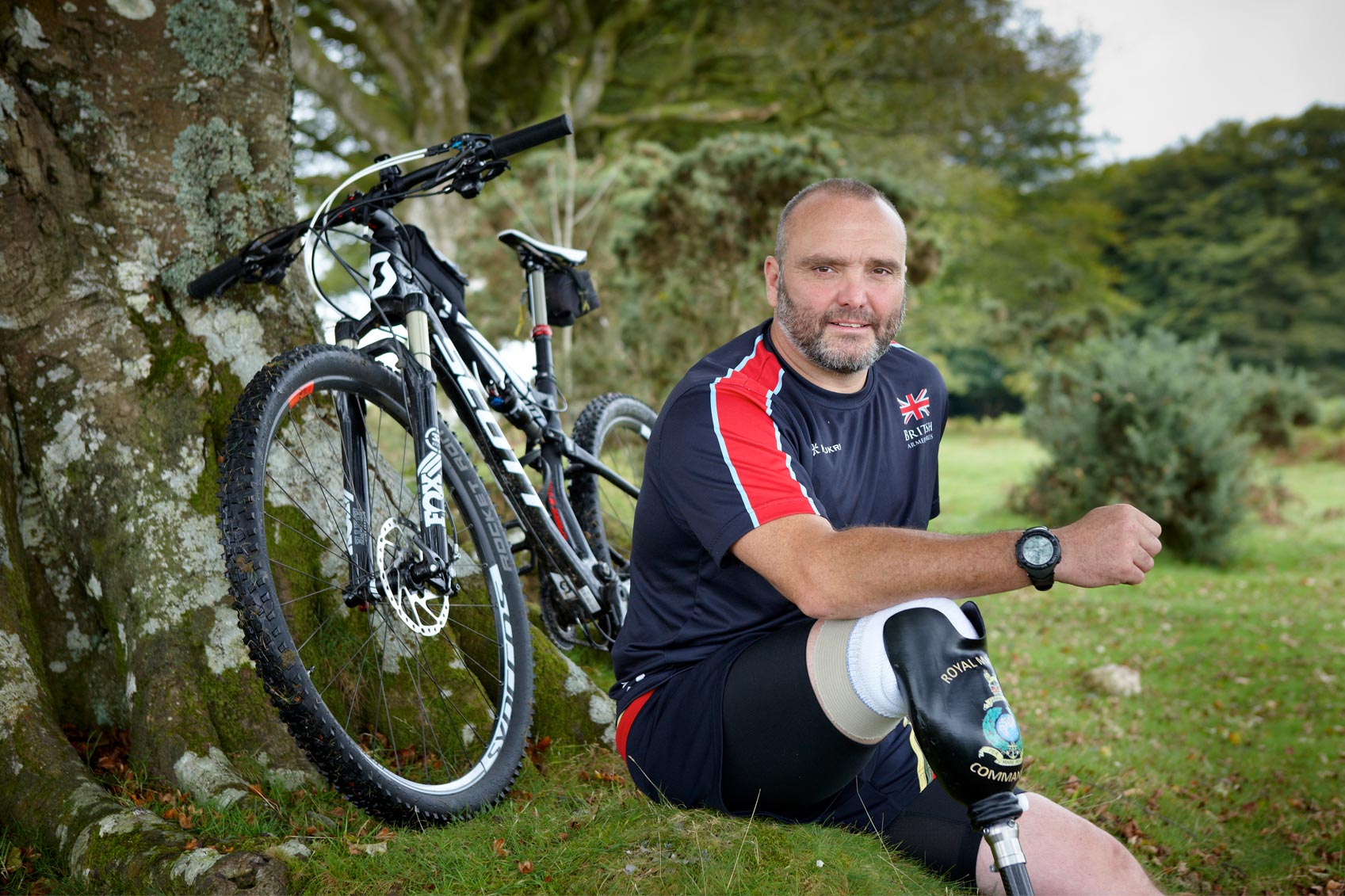 Serious Injury Case
Lee's Story
Lee Spencer, a former Royal Marine who had his leg amputated after he was hit by flying debris from a motorway accident, has turned to Thompsons Solicitors for legal support.
Lee was driving on the M3 at around midnight when he spotted a stationary car on the road that had been involved in an accident. 
Lee pulled his own vehicle onto the hard shoulder as he wanted to check that everyone was safely out of the car. After checking that the occupants of the vehicle were safely off the carriageway he walked along the hard shoulder to warn oncoming traffic of the obstruction. Suddenly, another vehicle collided with the stranded car, causing its engine to fly out from under the bonnet and strike Lee. The engine hit him with such force that he was flung into the air and landed on a grass verge.
Lee knew immediately, from the amount of blood he was losing from the injury to his legs, that his life was in danger. His own presence of mind saved his life when he explained to another road user, who had stopped to help, how to make a tourniquet with a belt to stop the bleeding. 
When emergency services arrived he was rushed to hospital, where his right leg was amputated.
Lee spent seven weeks in hospital having surgery to reconstruct his left leg, which was also seriously injured in the accident.
"Before my accident, I had an incredible 24-year career with the Royal Marines but as a result of my injuries I have been medically discharged," said Lee. "That will never stop being a tough pill to swallow.
"My injuries have obviously completely changed my life. Nothing is like it was before but I'm determined to keep setting myself new goals and challenges. I am now a keen cyclist and don't want what has happened to me to stop me living an active and fulfilled life."   
Lee has learnt to walk with a prosthetic leg and, despite the severity of his injuries, has completed numerous challenges for charity, including being part of the first all amputee crew to row across the Atlantic Ocean in 2015. 
After his accident he contacted UNISON for advice, which he had access to through his wife's membership of the union, and instructed Thompsons Solicitors for legal support. Our serious injury solicitors have secured interim payments for Lee and are fighting to ensure he receives maximum compensation for his life-changing injuries. 
He added: "I'm so relieved to have had union support and Thompsons by my side. The interim payments have paid for aids and equipment, as well as adaptations to my home, which have helped make my life easier and which I certainly wouldn't have been able to pay for on my own. This has enabled me to concentrate on the physical challenges which I now face on a daily basis." 
"I'm so relieved to have had union support and Thompsons by my side."
Lee
,
our serious injury client