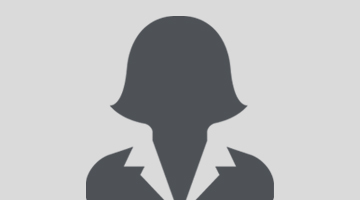 Senior Member of the Personal Injury Team
Birmingham
Based in Birmingham, Lindsey Allen helps to run the personal injury team at Thompsons Solicitors, in particular specialising in cases involving assault. 
Lindsey began her career in law as a legal executive at Thompsons Solicitors in July 2003, having completed her law degree at Wolverhampton University and undertaken a postgraduate diploma in legal practice run by De Montfort University at Birmingham University. She completed her training with Thompsons and qualified as a personal injury solicitor in April 2007. Lindsey is currently in the "multi-track" (MT) accident team which concentrates on claims involving compensation likely to be between £25,000 and £500,000. 
Covering the West Midlands, Lindsey is involved in MT accident work, COSHH work (covering exposure to hazardous substances at work); workplace stress claims and assault claims. Lindsey's remit includes those who have suffered injury outside work, including those affected by defective products. Her duties involve people who have sustained multiple orthopaedic injuries, minor brain trauma and those suffering from the psychological impact of their experiences. Some of her cases even involve fatalities and she has previously she undertaken work involving industrial deafness claims. 
As a senior executive, Lindsey helps to supervise the personal injury team and run a full caseload of complex claims for trade union members. Her main aims are to maximise the compensation secured for her clients which sufficiently addresses the pain, suffering, loss of amenity and financial losses that they have - and will - endure. 
Lindsey is proud to work for Thompsons, which she points out is the most experienced trade union law firm in the UK. Solicitors at Thompsons are not working to a hidden agenda. She says: "Our focus is on claimants. We do not work for defendants and our sole purpose is to ensure that those injured through no fault of their own are properly compensated and achieve justice." 
Lindsey has a very young family and the majority of her non-working life is focused on them and ensuring that the time that she spends with them is, "fun-filled and action packed". 
PROFESSIONAL MEMBERSHIP
Lindsey is a member of the Law Society panel.