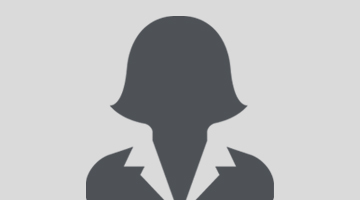 MANAGER OF THE NATIONAL SETTLEMENT AGREEMENT UNIT
Plymouth
Based in Plymouth but with nationwide responsibilities, Emilie Blackman is a highly respected employment rights solicitor and manager of Thompsons Solicitors' acclaimed settlement agreement unit (SAU).
Having joined Thompsons in 2009, Emilie is a senior member of Thompsons' employment matters team. She has 16 years' experience in a wide range of legal specialisms but her focus since 2009 has been on employment law and protecting the rights of employees.
Emilie manages a team of solicitors and administrators, but also runs her own cases and mediates with employers and clients to achieve settlements. She supervises all cases within the unit from the point of referral through to closure, and also advises on large scale redundancies and settlements. She keeps in close and regular contact with unions and maintains strong relationships with unions officials at national, branch and local level.
The main aim of her role is ensure that the department runs effectively and efficiently whilst ensuring the best representation and protection of working people and achieving the results clients seek. Says Emilie: "I work within a brilliantly efficient and client-driven team who all have the same work ethic and commitment to delivering the best possible service to our union clients and to maintaining our close bond with the labour movement." She points out that Thompsons is the most experienced law firm in the country in her specialism.
While Emilie enjoys securing financial settlements for clients, she also understands that those who have suffered traumatic experiences at work may not want to leave their jobs. She fully understands that an important part of her job is to help people achieve closure and move forward with their lives.
Highly proficient at working under the tight deadlines imposed during the legal process, Emilie is patient and sensitive when communicating with clients, who are often going through a distressing time.
For Emilie the most rewarding thing about working for Thompsons is that her personal ethics match those of the firm, which has sought to achieve justice for working people since it was established in 1921.
She believes union membership is essential for workers and she is actively involved in putting pressure on the government to uphold the objectives of the labour movement.
Outside work Emilie likes to spend her time with friends and family, reading, and being outside as much as possible. She likes to go for long walks in Devon and Cornwall (so long as there is a promise of a pub lunch and a drink) and enjoys the beautiful beaches she lives near.
EMILIE'S CASE EXPERIENCE
Emilie ensures Thompsons' clients needing settlement agreements be-cause of a breakdown in workplace relations, redundancies, transfers of employer ownership or employment disputes, receive the best possible representation from the SAU.
Emilie has secured innumerable settlement agreements spanning claims from personal injury and discrimination, to redundancy and unfair dismissal. Emilie's clients have come from diverse occupations and include manufacturing and health workers, teachers, professional sportspeople, academics and journalists.
She has dealt with issues involving a wide range of organisations, including local authorities, fire authorities and universities all over the country, BA and BMI, Aerospace, National Grid, Legal & General, Universities nationwide, Air New Zealand, Flybe, Cigna, Great Western Rail-way, Greater Anglia, Warburtons and Hovis.
TESTIMONIALS
UNISON: "Extremely satisfied with all my contact with Thompsons from the initial call to arrange a telephone consultation to the actual consultation with Emilie Blackman who was crystal clear going through the legalities of my settlement agreement and clearly explained the answers to my questions. Very efficient. I hope I don't find myself in a similar situation again but if I do then I hope that I experience the same level of service that I received from Thompsons. Thank you!"
UNITE member: "Thank you very much. The service I received from you and the whole team has been exemplary."
UNITE member: "Emilie was very helpful, succinct and explained what was happening, the process and the next steps. Made it all very simple and straight forward. Explained clearly and answered any questions fully."
ASLEF member: "lt took a while to sink in I would never drive a train again and was no longer a proud railway man, and a union activist, but thanks to you and your wonderful firm I can move on, your excellent service and compassion to the likes of me has made me quite emotional and I cannot thank you enough!"
UNISON: "Excellent, Emilie. Thank you a thousand times. I expect I shall sleep tonight, unlike last night. Best wishes."
UNITE member: "You have been exceptional throughout and I would like to say a heartfelt thank you for your time."
UNISON member: "Thank you very much, Emilie. Very happy with the service and the speed. Many thanks!"
Rob Miguel, Unite Plymouth regional officer, said: "Emilie and her team are extremely efficient and provide a high standard of service which is tailored to the needs of our members, welcoming them and offering quick appointments whether attending the office, or over the phone, whichever is more suitable for the members who are often distressed and in need of closure."
An anonymous Thompsons client, who was represented by Emilie, said: "You made me feel at ease as soon as we spoke. Thank you for your patience and support throughout this process."