Asbestos: Past, but present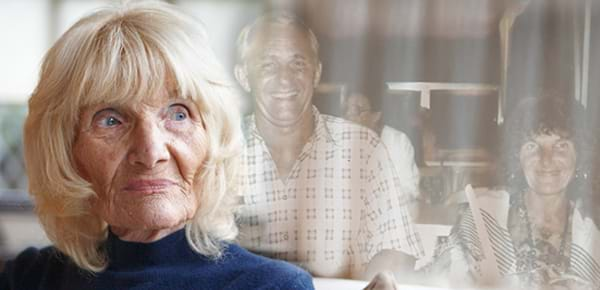 Asbestos is the biggest single cause of work-related deaths in the UK.
Thousands of workers and their families become seriously ill or die every year because they were exposed to asbestos at work.
Ingested asbestos fibres can cause asbestos-related diseases, including asbestosis, pleural thickening, lung cancer and mesothelioma. Mesothelioma can take people's lives within a year of diagnosis.
History of asbestos
Asbestos was widely used as an insulator both in buildings and products, such as blankets for welding, before the UK banned it in 1999. Tradespeople, shipbuilders, construction workers and people working in heavy industries were at the highest risk of exposure as they would inhale the asbestos fibres while they worked. They often took the dust home on their clothes.
Asbestos has been banned for almost two decades, but it can still be found today in buildings, including schools and hospitals. Those who work in these buildings, for example caretakers maintaining boiler rooms or firefighters attending fires, are at risk today.
Employers and insurance companies may choose to ignore the effects past use of asbestos has had on their workers, but that is not an option for thousands of families living through the pain of an asbestos-related diagnosis.
Symptoms of mesothelioma can take up to 40 years from initial exposure to develop, which is why the number of people killed by asbestos hasn't reached its peak - it's expected to keep rising until at least 2020.
Thompsons Solicitors has been working closely with trade unions for almost 100 years to improve working standards and make vital changes to UK law. In 1972, we brought about the first-ever successful asbestos disease case in the UK to the House of Lords. Since then, we have continued to support trade union members and those who are ill because of their working conditions.
We continue to stand with trade union members and their families who have experienced the devastating effects of past asbestos exposure to ensure that those responsible are held to account.
Our #PastButPresent campaign is another example of the work Thompsons Solicitors is doing to highlight the issues around asbestos exposure and support those who are suffering. We are giving a voice to those with asbestos-related illnesses, their families and industries. We want to tell their stories - past and present. 
Thompsons Solicitors has supported tens of thousands of workers with asbestos claims. We have acted on behalf of clients who have developed an asbestos-related disease because of their previous working conditions, because they lived and played near factories where asbestos was present, because loved ones unknowingly brought asbestos dust home on their clothes, or, more recently, because they were exposed at work due to asbestos being disturbed. Read more about our clients' stories.
If you or a loved one is suffering because of previous asbestos exposure, our asbestos lawyers can help you. With years of experience and expertise in asbestos claims, our specialist lawyers can provide legal advice and access to support groups and medical professionals, free of charge.