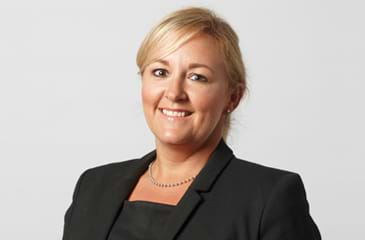 Nicola Saunders
Serious Injury and Clinical Negligence Lawyer
London and the south east of England
Nicola is a member of the serious injury and clinical negligence team based in Thompsons' London office which primarily covers cases arising in London and the south east of England.  
Having qualified as a Fellow of the Institute of Legal Executives in 2009, and with many years of experience prior to that, Nicola is an experienced litigator who has dealt with a broad range of complex and high value cases. As a serious injury lawyer she specialises in cases involving brain injury, spinal injury, amputation and fatal accidents.   
In her clinical negligence practice, she deals with a broad range of cases including delayed diagnosis, misdiagnosis, birth injuries and surgical errors.  


Nicola's Case Experience  


Road Traffic Accidents
Nicola acted for a pedestrian who was left unable to work after suffering a serious head injury and brachial plexus injury following a road traffic accident. Nicola secured a settlement of £750,000 for her client. 
Nicola also represented a client who suffered a spinal cord injury in a road traffic accident, resulting in a settlement of £550,000. 
Medical Negligence Fatality

Nicola dealt with a medical negligence case arising from failure to identify and deal with the presence of colonic ischaemia during surgery and the removal of a rectal carcinoma that resulted in death.  A settlement was achieved in the sum of £300,000 following commencement of proceedings.   
Amputations

Nicola is currently representing a number of amputation clients in cases where the settlements are expected to be in excess of £1million.   


Client Testimonial 
"Thank you for all your hard work, ingenuity and perseverance with my case. I can still hardly believe the outcome and I won't ever forget what you've achieved for me. Thanks for always taking the time to explain things and for all the reassurance, it really helped at times when I was feeling low. I hope I can now walk away from that awful year and look ahead."