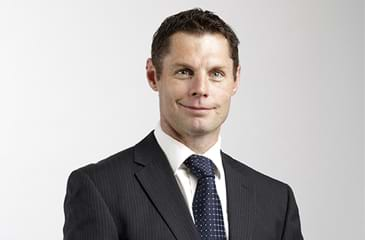 Anthony Welsh
Serious Injury Compensation Solicitor
Cardiff
Anthony is an experienced serious injury solicitor based in Thompsons' Cardiff office.  He specialises in dealing with serious injury claims involving catastrophic and life changing injuries and helps injured people throughout Wales with this type of case.
Anthony is a member of the Serious Injury Team at Thompsons and some of the most common cases he deals with involve amputations, brain injuries, fatalities and industrial diseases.
Due to the serious nature of the injuries involved in Anthony's cases, he frequently has to negotiate high sums of compensation as well as liaising with experts to ensure his injured clients have all the support they need concerning healthcare, rehabilitation and disability aids etc.
Successful Serious Injury Claims
Below, you will find just a few examples of serious injury compensation claims which Anthony has successfully handled from Thompsons Solicitors' Cardiff office.
Crush injury results in amputation
In this case, Anthony dealt with a personal injury claim for a man who suffered serious injuries at work.  His leg was crushed by an HGV and was too badly injured to be saved.  His leg was amputated below the knee.
Anthony recovered a substantial sum of compensation for this client which included an amount for future lost earnings as although the man was able to return to work, he had to take a less demanding role.
Claim for family of man killed at work
Anthony's clients in this case were the partner and children of a man who was tragically killed at work after being crushed by a heavy load.
The circumstances of the case were very complicated and a lengthy inquest took place before Anthony recovered compensation for the family to help provide some financial security for them after their loss.
Fork Lift Truck Driver injured
In this case, Anthony represented a Fork Lift Truck driver who was injured in a collision and suffered a serious back injury, including a fracture to his lumber spine.
Anthony fought hard in this case to recover a substantial amount of compensation for the injured man who thankfully was able to return to work albeit in an alternative role.
Professional Membership
Anthony is an Accredited Senior Litigator of The Association of Personal Injury Lawyers (APIL).
Legal 500
Thompsons Solicitors LLP is rated a first tier firm by the Legal 500 for its personal injury work in Wales.