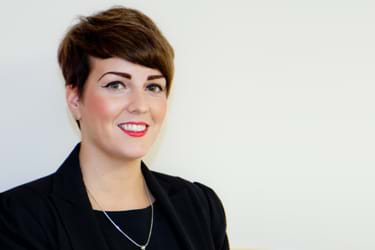 Sarah Gardner
Senior Foreign Jurisdiction Solicitor
Manchester
As a senior solicitor, Sarah focuses on high value claims while supervising more junior members of the team. She is also a member of the Pan European Organisation of Personal Injury Laywers (PEOPIL).
Sarah has extensive knowledge of dealing with multiple defendant claims, involving the law of different countries.
Sarah has specialist shipping law knowledge and a comprehensive understanding of the specialist court procedure for such claims. 
Sarah prides herself on her attention to detail when dealing with clients and ensures that she explains the law governing this area in simple English keeping clients up to date at all times with the development of their case. 
Sarah has extensive links with lawyers/agents all over the world and specialist barristers. Sarah ensures that her clients are assessed by the most appropriate expert for their particular injury in order to recover as much compensation as possible.
Successful compensation claims
Sarah has dealt with the following types of compensation claims from Thompsons' Solicitors Manchester office:
Package Travel Claims - such as slips and trips, group and individual action food poisoning cases and also skiing accidents. Sarah has been involved in pursuing the group action claims relating to the 2015 Tunisia terror attacks under the regulations relating to package travel claims.
Montreal Convention Claims – any accident in the process of embarking, disembarking or during an international flight as a passenger.
Athens Convention Claims – any accident in the process of embarking, disembarking or during international travel by sea as a passenger. This includes slips and trips on cruise liners and food poisoning cases. Sarah has run a group action for legionnaires disease contracted through faulty air conditioning.
Accidents at work whilst at sea or at dock - accidents at work out at sea on oil rigs, which require specialist knowledge of the applicable regulations.
Road traffic accidents in this country with a foreign defendant as well as road accidents abroad
Accidents at work abroad -Sarah has helped claimants who were injured abroad whilst building film production sets as well as other types of construction work abroad.
Product liability cases involving a foreign manufacturer.