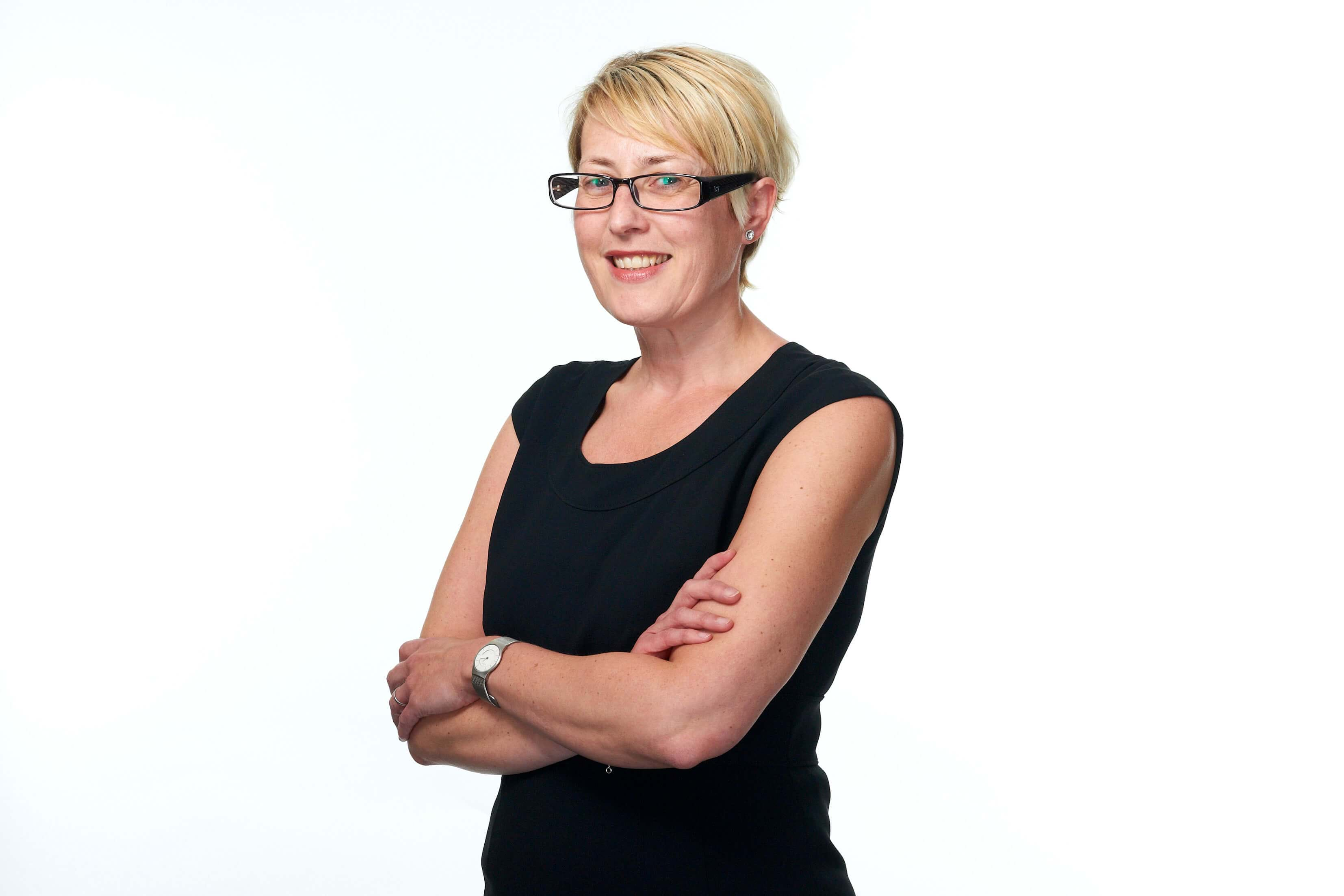 Clair Wilson
Senior Clinical Negligence Solicitor
Newcastle
Clair Wilson is a highly experienced senior solicitor based in Thompsons Solicitors' Newcastle office and is a supervisor of the firm's clinical negligence and serious injury teams covering the North East, Cumbria and Yorkshire & Humberside.
Clair has specialised in these cases since 2012 and was accredited by the Law Society for her excellence in clinical negligence work in 2015.
The main injuries covered by Clair include those sustained at birth (such as cerebral palsy), brain injuries, amputations and spinal injuries (cauda equina syndrome in particular, a rare but very serious neurological problem, involving pressure on the nerves at the very bottom of the spinal cord). Her cases also involve surgical errors and delayed diagnosis of illnesses such as cancer. The latter is often difficult to prove because of the need to show that the delay in diagnosis made a difference to the overall prognosis. Inevitably her clients are suffering from serious long term problems.
Clair qualified as a solicitor in 2001 and during her career she has handled a mixed personal injury caseload. Her cases involved road traffic accidents, Employer's Liability and Public Liability. She also represented clients suffering from conditions such as Vibration White Finger, Repetitive Strain Injury, deafness, stress and illness caused by hazardous substances.
In her current role Clair leads and motivates team members and supervises their work, but she also runs her own caseload of high value/maximum severity cases.
Clair values her role at Thompsons because of the firm's close identification with unions and its insistence on working solely on behalf of injured parties and vulnerable individuals. She sees her involvement in campaigns like "patients before profits" as an integral part of her work at the firm.
Clair prides herself on ensuring that she gives her clients accurate and timely advice about their cases and regularly receives positive feedback about her proactive approach. She always strives to recover the highest level of compensation possible for her clients.
Away from the office, Clair likes to go fell walking in the Lake District and spending time with her husband and sons.
CLAIR'S CASE EXPERIENCE
A Yorkshire man and Unite member who had his right leg amputated above the knee after medical staff failed to diagnose a serious condition for almost a week, secured a £1.7m compensation settlement.
A former horticulture teacher for children with special needs secured £170,000 in compensation following negligent replacement knee surgery. 
Clair recovered more than £528,000 for a client who was forced to undergo a below knee amputation.  Following a fracture to a client's right ankle, her consultant said that it should be left alone for at least five days. However, a different orthopaedic surgeon performed an open reduction and fixation procedure two days later. As a result of developing a deep bone infection, the woman had to undergo a below knee amputation.
The hospital denied liability but offered to settle. However, Clair advised her client to refuse the offer as it was clear that her claim needed to include the cost of buying a suitable property. Her home at the time was totally unsuitable for an amputee. Prior to the accident, she had worked as a domestic and was unable to return to work. After extensive negotiation with the hospital's representatives, Clair recovered just over £528,000 for her client.
Clair's client in this case was suffering from cauda equina syndrome, a surgical emergency. The client alleged a delay in diagnosis, and surgical mismanagement. He had to undergo surgery which went wrong, resulting in further surgery. He then went on to develop discitis - inflammation of the spaces between the discs in the spinal cord - resulting in permanent mobility problems which affected his day-to-day life and his ability to work. Clair had to issue proceedings as the hospital refused to admit liability, but eventually settled the claim for £250,000.
Another client gave birth at home, but sadly her son died shortly afterwards. The midwife had failed to monitor the foetal heart rate during labour, which would have shown that there were abnormalities. The mother suffered a prolonged depressive reaction to the death and the father, who was present at the birth, also suffered a psychiatric injury.
Clair secured an interim payment from the trust, which admitted liability, to pay for psychological treatment for both parents. She also claimed bereavement damages for the couple and an award for the rigours of an additional pregnancy. Both claims settled for a total of £48,000.
PROFESSIONAL MEMBERSHIP
Clair is a member of the medical negligence charity, AvMA (Action Against Medical Accidents), which works for patient safety and justice. Clair is also a member of the Law Society's clinical negligence panel which is testimony to her high level of expertise and specialist knowledge in clinical negligence law.
TESTIMONIALS
A Unite member said: "I'm fortunate that I am a Unite member – I don't know if I would have started a compensation claim if I didn't have my union's solicitors supporting me. Unite Legal Services and Thompsons explained everything to me and helped me throughout my claim, securing a payout that means I don't have to worry about the costs of further treatment and new prosthetics. My employer was accommodating and has offered me a new role that isn't so physically demanding."
Mentioned in Legal 500 this year (and last). This year it says "Clients also single out clinical negligence specialist Clair Wilson."
Anonymous client who suffered head injuries at work: "Thank you again for all what Thompsons did for my husband in 2016. He is very grateful for all the effort and hard work everybody put in on his behalf in his case at court."
Anonymous, clinical negligence client: "Just to let you know that I have completed the online survey, but wanted to drop you an email personally to say thank you very much for all your assistance in this matter, I would have no hesitation in recommending you to any one, requiring your services. The day I met you and my barrister in Leeds, you both made me feel very comfortable after feeling a little apprehensive and nervous before attending the appointment. Could you please pass on my sincere thanks to her also for her representation. Having obtained a positive outcome for my case, I feel much happier that I don't need to worry financially about my future, and will be able to look after my personal well-being."
Anonymous, clinical negligence client: "Thank you. Very helpful with any queries I may have had."