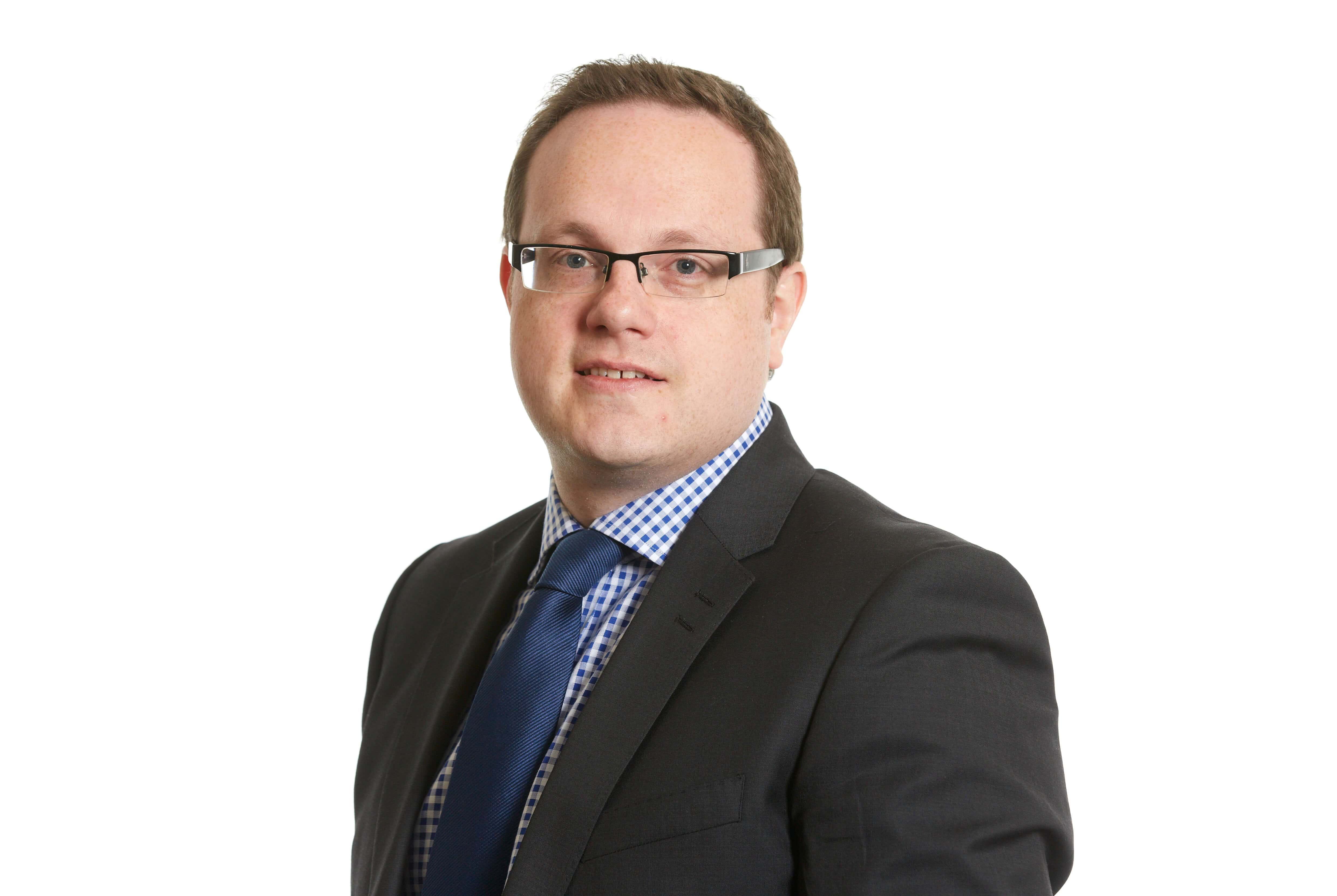 Oliver Collett
Senior Industrial Disease Solicitor
Leeds
Oliver is an industrial disease solicitor based in Thompsons' Leeds office. 
He specialises in claims relating to asbestos related diseases and stone dust claims which can lead to silicosis and lung cancer.  These require not only an experienced solicitor but also a sensitive and understanding one. 
Mesothelioma for example is a terminal illness and families of deceased asbestos victims need to be treated with tact and sensitivity. Oliver is renowned for handling this type of case in a sympathetic and understanding manner.
He also deals in claims for industrial diseases such as Hand Arm Vibration Syndrome (HAVS)or Vibration White Finger (VWF) as it is sometimes known. 
Successful industrial disease claims
Below, you will find a small selection of some of the significant industrial disease claims Oliver has dealt with in Thompsons Solicitors' Leeds office.
Mesothelioma compensation claim
A 70 year old man was diagnosed with mesothelioma after being exposed to asbestos dust as an apprentice electrician in the shipyards in his teens. Sadly he died only a few months after being diagnosed. The case ended up in court and Oliver managed to recover over £120,000 in compensation for the client's widow.
Stone mason compensated for lung disease
A stone mason was exposed to dust from the 1970s but never warned about the risks, even after he developed scarring on his lungs approximately 20 years later. He was subsequently diagnosed with silicosis and forced to leave his job. His case was turned down by another firm of solicitors but Oliver advised him that he had a strong chance of successfully claiming damages. His former employers settled the claim for a six figure settlement on a a provisional damages basis which means that If his condition worsens he will be able to claim further compensation.
Delivery driver makes successful asbestosis claim
A former delivery driver was diagnosed with asbestosis after working as a driver for an insulation firm which supplied asbestos products from 1958 to 1962. On occasions he also removed asbestos from buildings and was regularly exposed to asbestos dust. Oliver secured £17,500 in compensation for his client. 
Stonemason developed vibration white finger
A stonemason was left with the debilitating condition of HAVS after using vibrating tools on a daily basis in his job. He suffers from constant pins and needles and had to give up his trade. He still works for the firm, but only as a delivery driver. The company admitted liability and agreed a settlement of £56,000. 
Compensation for vibration white finger
Having worked with air tools for most of his working life, Oliver's client was diagnosed with VWF after complaining of symptoms including numbness and tingling. He had worked for one particular employer during the 1990s, but was not given training on how to minimise the risk of developing the disease. His employers failed to introduce a job rotation system and didn't warn staff about the dangers of working with vibrating tools. His former employers settled the compensation claim before it was heard in court.
Professional membership
Oliver is a member of The Association of Personal Injury Lawyers (APIL) and works closely with asbestos support groups to try to raise awareness of the dangers of asbestos.