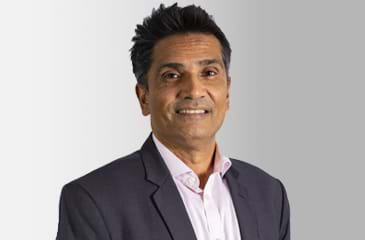 Rakesh Patel
Head of employment rights strategy
London (Congress House)
Head of employment rights strategy at Thompsons Solicitors, Rakesh Patel also deals with a wide range of employment cases with a heavy emphasis on discrimination. Rakesh is responsible for developing the firm's employment rights strategy, planning, policy, service quality and business development.
Rakesh is "solution-focused", getting to the nub of a problem calmly and quickly. He will not pursue claims simply to establish a legal principle, focusing more on delivering a practical result for the client.
Rakesh regularly gives talks and lectures on employment law to clients both at events organised by Thompsons and external organisations such as the Institute of Employment Rights.
Rakesh writes articles on employment law for Thompsons' own publications including Labour and European Law Review, as well as external publications. 
After qualifying in 1992, Rakesh worked at Brent Community Law Centre where he specialised in employment, housing, public law and social welfare law.
Rakesh joined Thompsons in 2001 and is extremely proud of its commitment to work exclusively for claimants and for its commitment to working people and the union movement. He points out that the firm's partnership deed says that one of its objects is to "assist trade unions and their members and not to earn Members (Thompsons' partners) the maximum income which…they are capable of earning". He sees the work as highly political, ground-breaking and very interesting from a legal perspective.
A season ticket holder at Spurs, Rakesh also enjoys cycling, walking and music.


RAKESH'S CASE EXPERIENCE
Gibb v Maidstone & Tunbridge Wells NHS Trust: A Court of Appeal decision that a public body could not escape contractual commitments in a compromise agreement by alleging after the event that their decision to enter into them was unlawful or irrational.
Kelly and ors v UNISON: A Tribunal decision about whether the claimants were discriminated against on grounds of their Trotskyite beliefs contrary to the Religion and Belief Regulations.
Brunel University and anor v Vaseghi and anor: A Court of Appeal decision about the admissibility of without prejudice discussions in court proceedings.
O'Hanlon v HMRC: A Court of Appeal decision about disability discrimination in relation to sickness absence procedures.
Griffiths v DWP: A Court of Appeal case about disability discrimination in relation to trigger points in sickness absence procedures.
Greater Glasgow Health Board v Doogan and Wood: A Supreme Court case in which we acted for the Royal College of Midwives and the British Pregnancy Advisory Service as interveners. Case concerned the application of the conscientious objection clause for medical staff under the Abortion Act 1967.


PROFESSIONAL MEMBERSHIP 
Rakesh is a member of the Industrial Law Society and the Discrimination Law Association. Industrial Law Society; Discrimination Law Association; Haldane Society of Socialist Lawyer.                    
He is also a member of The Law Society panel.


CLIENT TESTIMONIALS
Chambers says: Rakesh is "recognised by market sources for his diligent and effective client service. His negotiation style is also praised, as is his ability to manage complex discrimination cases."
Chambers: "Thompsons has a knack of getting on particularly well with clients and managing their expectations."
Chambers: "Thompsons fields a top-notch trade union practice."
Legal 500: "Thompsons has a strong hold on trade union instructions, delivering strategic employment law advice to UNISON, Unite, the GMB and the RMT."