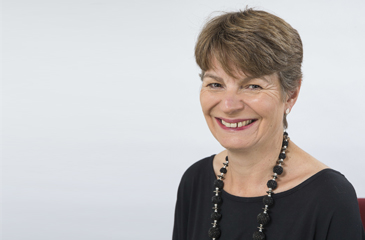 Head of Employment Rights (Client Relations)
London
Victoria Phillips is head of employment rights (client relations) at Thompsons Solicitors, focussing on Thompsons' trade union clients and ensuring the team of employment lawyers is responsive to their needs.
The team handles more than 8,000 employment law cases every year for trade union clients and their members, dealing with all types of employment litigation, including unfair dismissal, Equality Act claims, and equal pay. The team is currently heavily involved in construction industry blacklisting cases.
The employment rights team maintains strong ties to a number of major trade unions and focuses exclusively on representing claimants. The team is renowned for frequently acting in significant test cases on the rights of employees.
Together with her managerial responsibilities, Victoria retains a small case load of strategic cases, and is regularly instructed by the firm's trade union clients on rule book and industrial action matters as well as TUPE transfers and working time issues.
Victoria has acted for trade unions and their members for 23 years, specialising in industrial action, working time and TUPE cases.

Victoria regularly gives talks and lectures on employment law to clients, both at events organised by Thompsons Solicitors and external organisations such as the Institute of Employment Rights.
She writes articles on employment law matters for Thompsons' own publications including Labour and European Law Review, as well as external publications.
A previous national president of the National Union of Students and the Labour Party National Women's Officer from 1989 to 1993, Victoria qualified as a solicitor at Thompsons Solicitors in 1996.
Victoria then worked as an employment rights lawyer until she took on the role of head of employment rights for London and the South East in 2001. She became national head of employment rights at Thompsons in 2004 and head of employment rights (client relations) in September 2014.
Away from work Vicky often spends time socialising with trade union clients, but she also runs regularly, having completed the Hackney half marathon. Vicky likes all kinds of music and the theatre – her son is an aspiring actor.
Vicky is known by her clients to be straight-talking and practical, using the law to improve the working lives of union clients rather than pursuing interesting legal points.
She finds working with union clients particularly rewarding and believes Thompsons Solicitors can often make a big difference to their industrial campaigns.


VICTORIA'S CASE EXPERIENCE 
Govia GTR Railways Ltd v ASLEF [2017]: During 2016, she was instructed by ASLEF in relation to three High Court injunction applications made in connection with Southern Rail dispute including the Court of Appeal case Govia GTR Railways Ltd v ASLEF [2017]
Cavanagh, Williams and PCS v Secretary of State for Work and Pensions [2016]: Vicky acted for PCS when they successfully challenged the employer's removal of check-off for trade union subscriptions.
London Underground Ltd v ASLEF [2012]: High Court decision denying an injunction to London Underground, which argued that ASLEF had balloted members who would not be called upon to take part in the industrial action because they were not working on the day of the strike.
Williams and ors v British Airways plc [2011]: Decision of the Court of Justice of the European Union that the holiday pay of pilots should include allowances on top of their basic salary, which were included in their overall pay.
ASLEF v London Midland [2011]: Court of Appeal decision discharging employer injunctions preventing industrial action.
Stringer and ors v HMRC [2009]: European Court of Justice decision giving workers the right to take paid statutory holiday when on long-term sick leave.
HMRC v Stringer (Ainsworth) [2009]: House of Lords decision that unpaid working time holiday can be claimed as an unauthorised deduction from wages.
Metropolitan Resources v Churchill [2009]: Employment Appeal Tribunal decision that, in order to decide under TUPE whether there has been a service provision change, tribunals have to look at whether the service after the change was fundamentally the same as it was beforehand, which it was in this case.
ASLEF v UK [2007]: European Court of Human Rights decision concerning rights of trade unions to choose their own members and exclude members of the BNP.
PROFESSIONAL MEMBERSHIPS 
Victoria has been a member of the Industrial Law Society since 2004 and is a co-opted member of its executive committee.
Victoria was a member of the UN Internal Justice Council. She was appointed in 2012 for a four year term of office and was nominated by staff.
Victoria has an honorary doctorate in Law from the University of East Anglia.
She was a member of the Internal Justice Council of the United Nations from 2012-2016. She has an Honorary Doctorate in Law from the University of East Anglia. She is a member of the Industrial Law Society and is on its executive committee. 


TESTIMONIALS 
Mick Whelan, general secretary of ASLEF, said: "Vicky Phillips has been ASLEF's designated lawyer for some 12 years now and she has been an immense help in steering us through the minefield of UK employment law, with its ever-growing legal restrictions on trade union freedom and complex balloting requirements.  
"Vicky is extremely capable and intelligent and on coming to work with us has quickly developed an in-depth knowledge of the railway industry and its unique way of conducting industrial relations.  I can honestly say that Vicky's advice, together with the resolve of our members and officials has led to a number of ground-breaking legal decisions in our favour over the past few years.  We have spent many a long hour in various courtrooms and have always felt well-supported by Vicky and Thompsons.  
"Vicky undertakes her role as our legal advisor with professionalism and good humour.  She has a practical and pragmatic approach which engenders confidence and is well respected by ASLEF officers and the wider membership. She is always available for us 24/7 and nothing is too much trouble for her. 
"In addition to her role as an employment lawyer, Vicky has also helped identify and deliver training needs for our officers and reps and has even become an expert in the interpretation of our rather idiosyncratic rule book."


Gerry Morrissey, head of the BECTU sector of Prospect, said: "Over the last 20 years Vicky Phillips has supported hundreds of members from our union and she has done so with the highest level of professionalism and commitment.
"Vicky is an excellent communicator and always makes her clients feel secure that everything that can be done is being done. Her judgement and eye for detail is first class. She regularly comes up with imaginative solutions to problems. It's always a pleasure to work with Vicky. Long may she continue to support workers and the labour movement."
Victoria Phillips was singled out by sources for her knowledge and experience in the intricacies of employment law. She is particularly well known for her strong relationships with trade unions, and her strategic expertise.

The Chambers and Partners directory for 2019 ranked Victoria as an "Eminent Practitioner": Victoria Phillips is head of the firm's employment rights department and is widely considered a pre-eminent claimant lawyer for trade union work. "Her expertise in trade union and labour relations law is unmatched," one interviewee notes, adding: "She is a first port of call whenever a trade union needs urgent advice on important cases."