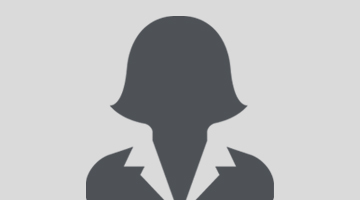 Employment law senior executive
Nottingham
Claire is a specialist and highly successful employment law senior executive based in Thompsons Solicitors' Nottingham office, handling cases for trade union clients across the East Midlands.
With 15 years' experience of employment law, Claire manages a significant number of large and complex cases, including multi-claimant, multi-union discrimination and TUPE (Transfer of Undertakings, Protection of Employment) claims up to and including the High Court.  Many of the cases involve detailed and complex legal and contractual arguments that are sometimes governed by confidentiality clauses.  
Dedicated to getting the very best possible outcome for trade union members, Claire supervises junior team members, fostering a team spirit and motivation and contributes to helping the team achieve its objectives.
Claire has cultivated a really good working relationship with East Midlands regional union officials, giving advice either through the telephone advice line or face to face. Twice a quarter, Claire will deliver training courses to branch representatives and gives regular briefings to update officials on topical legal issues and the law and on Thompsons Solicitors' employment rights services. 
Claire is enthusiastic about the work she does for Thompsons Solicitors as she believes it really does make a difference for the many rather than the few. As a trade union firm, one of the key benefits she feels is being able to support the claimant in the knowledge that the union will provide full support for as long as the claim continues to have merit, and that the claimant ultimately ends up with 100 per cent of their compensation.
In her spare time, Claire is a keen golfer and enters club competitions at the weekends. However, over the past four years, following the birth of her son, he takes precedence and weekend's involve children's parties and being cajoled into joining her son in soft play centres. The round of golf and a glass of vino at the 19th hole is swapped for a cup of tea after an exhausting day of child's play.


Claire's case experience
Multi-union claim: A multiple claim on behalf of GMB, UNISON and Unite unions, on behalf of more than 400 claimants, started life as an ordinary wages claim. It became a very detailed complex contractual argument with a local authority, involving with an eight day hearing at employment tribunal, followed by an employment appeal tribunal and the Court of Appeal.


Testimonials
Peter Upton, a Unite member and Thompsons disability discrimination client, said: "I want to thank you for all the support and encouragement you have given to me since the start of the year and the conflict I have had with [my employer].  Without everybody's dedication, I don't think that I would have had the courage, both mentally and physically, to stand up against management, who have in the past proved to be 'Untouchable'.  Again thank you so much for everything you have done, and I can only hope there is truth in the saying 'What comes around goes around'."